Events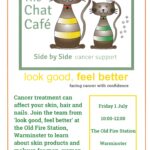 Fri 01 Jul 202210:00 am - 12:00 pm
Look Good, Feel Better Cancer treatment can affect your skin, hair and nails. Join the team from 'look good, feel better' at the Old Fire...
The Chat Cafe, Side by Side Cancer Support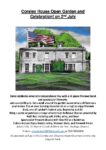 Sat 02 Jul 20226:00 pm - 10:00 pm
Corsley House Open Garden and Celebration! on 2nd July Come celebrate America's Independence Day with a 12-piece Motown band and spectacular fireworks. Join us at...
Corsley House Open Garden Celebration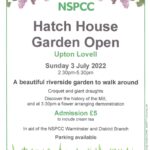 Sun 03 Jul 20222:30 pm - 5:30 pm
In aid of the NSPCC Warminster and District Branch, Hatch House Garden Open, A beautiful riverside garden to walk around, Croquet and giant draughts, Discover...
HATCH HOUSE GARDEN OPEN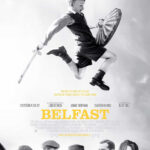 Wed 20 Jul 20221:30 pm - 4:00 pm
2022 | Rating 12A | DRAMA Director: Kenneth Branagh, with: Judi Dench, Ciaran Hinds From lauded director Kenneth Branagh, and starring an acclaimed ensemble cast,...
Film Matinee: Belfast
The Civic Centre, Warminster Wiltshire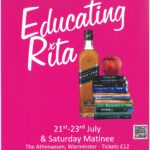 Thu 21 Jul 2022 - Sat 23 Jul 20227:30 pm
The Athenaeum Limelight Player present Willy Russell's Comedy EDUCATING RITA, 21st - 23rd July & Saturday Matinee, The Athenaeum, Warminster - Tickets £12 Ticket Source:...
Educating Rita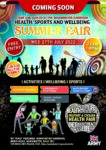 Wed 27 Jul 202211:00 am - 4:00 pm
Warminster Garrison Health, Sport and Wellbeing Fair has something for everyone. The Army's Warminster Garrison is holding a Health, Sport and Wellbeing Summer Fair on...
Warminster Garrison Health Sports and Wellbeing Fair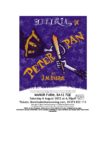 Sat 06 Aug 20225:00 pm - 9:00 pm
Peter Pan Manor Farm, BA12 7QE Saturday 6 August 2022 at 6.30pm Tickets: theelizabethanevening.com, 01373 832 113 Gates open: 5.00pm. Performance approx 1hr 40mins (inc...
Peter Pan Play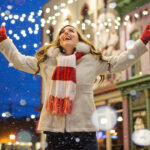 Sat 26 Nov 202210:00 am - 4:00 pm
Saturday 26th November 10.00am – 4.00pm Warminster Civic Centre, BA12 8LB More information to follow
Warminster Civic Centre Christmas Market 2022
The Civic Centre, Warminster Wiltshire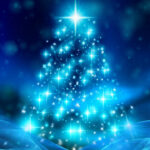 Sat 26 Nov 20222:30 pm - 9:00 pm
Warminster Christmas Lights Switch-On Saturday 26th November More information to follow
Warminster Christmas Lights Switch-On 2022