Warminster Walkers
Warminster Walkers are a social walking group also promoting access to the countryside through organising a programme of regular walks.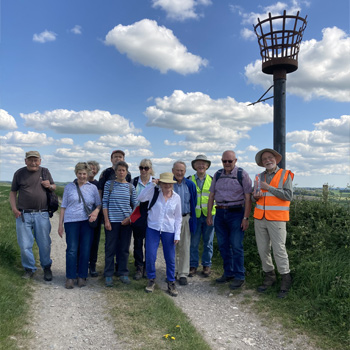 We walk throughout the year and meet on alternate Sunday afternoons and usually for a day walk on a Saturday each month (see our programme). The afternoon walks are fairly local (within 30 minutes' drive of Warminster); whereas the day walks are sometimes local but often are further away e.g. New Forest, Dorset, and Somerset (up to an hour's drive).
Our walks cater for those without transport as we always meet in the public car park outside the Warminster Civic Centre before sharing cars to the starting point. A small contribution to fuel is made to the drivers by those getting a lift. For Sunday afternoon walks we meet at 2pm (except from November to February when we meet at 1.30pm). For Saturday walks we usually meet at 10am but sometimes earlier so please refer to the programme of walks to check this. For all walks please arrive at least 10 minutes before the starting time.
Distances on our afternoon walks are on average about five miles with the range of distances walked being from four miles to a maximum of about six miles (further details are available from the walk leaders – see our programme of walks).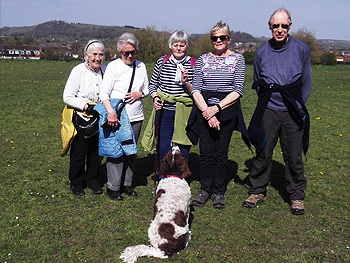 Our day walks average between about seven and eight miles. We either take packed lunches on our day walks or have lunch at a pub or cafe (see the walks programme for details).
We are keen to attract new members. Anyone who would like to try out some of our walks before deciding if they wish to become a member would be most welcome.
Our walks provide an opportunity for exercise and are a good way to enjoy the countryside and experience good views, attractive villages, historic buildings, archaeological features and wildlife.
Browse our Photo gallery
Click the thumbnails to enlarge the pictures.
These club web-pages were funded by Wiltshire Council through a Community Area Grant kindly agreed by Warminster Area Board