A Man Called Otto
Map Unavailable
Event Date:
Wed 05 Jul 2023 at 7:00 pm - 9:30 pm
Location:
The Woolstore Country Theatre
High Street,
Codford
BA12 0NE
Wiltshire Moviola
and
Woolstore Country Theatre
proudly present
Tom Hanks
in
A Man Called Otto (15)
Otto is a grump who's given up on life following the loss of his wife and wants to end it all. When a young family move in nearby, he meets his match in quick-witted Marisol, leading to friendship that will turn his life around.
The Woolstore Country Theatre, Codford
Wednesday 5th July at 19:30
(Doors open at 19:00)
Tickets: £6.00
Available from Codford Post Office (Tel: 01985 859345)
and also on the door
Visit our website at: www.moviola.org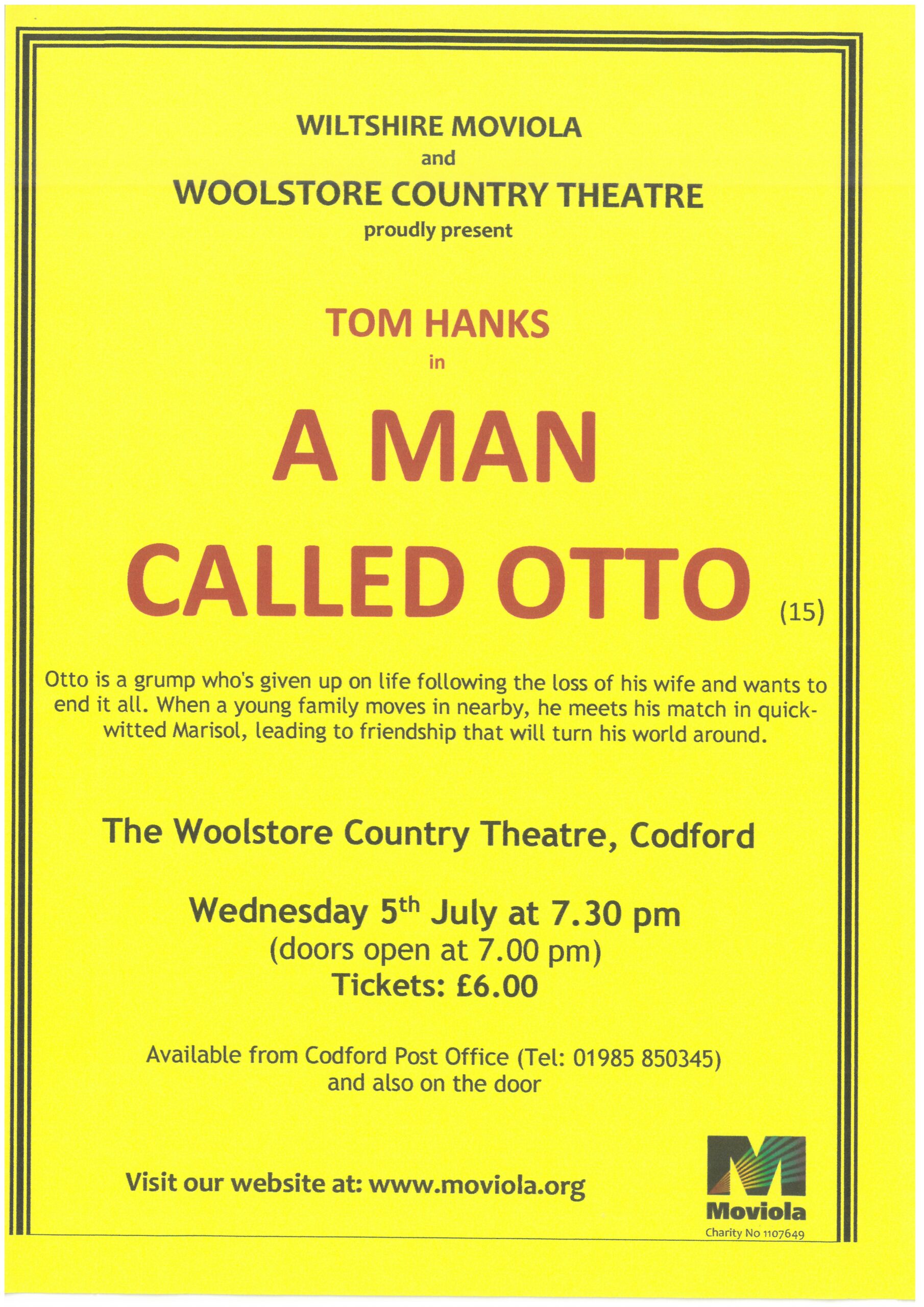 Get MAPS and DIRECTIONS to our Event locations.