Allelujah
Map Unavailable
Event Date:
Wed 06 Sep 2023 at 7:00 pm - 10:00 pm
Wiltshire Moviola
and
Woolstore Country Theatre
ALLELUJAH! (12a)
Jennifer Saunders, Sally Gill, David BRadley, Russel Tovey with Derek Jacobi and Judi Dench
Based on the stage play by Alan Bennett this is a warm and deeply moving story about old age. When the geriatric ward in a small Yorkshire hospital is threatened with closure, the hospital decides to fight back by galvanizing the local community. This watchable, undemanding drama rolls along capably, enlivened by unmistakably Bennettian gags and drolleries.
The Woolstore Country Theatre, Codford
Wednesday 6th September at 19:30pm
(doors open at 19:00)
Tickets: £6.00
Available from Codford Post Office (Tel: 01985 850345) and also on the door.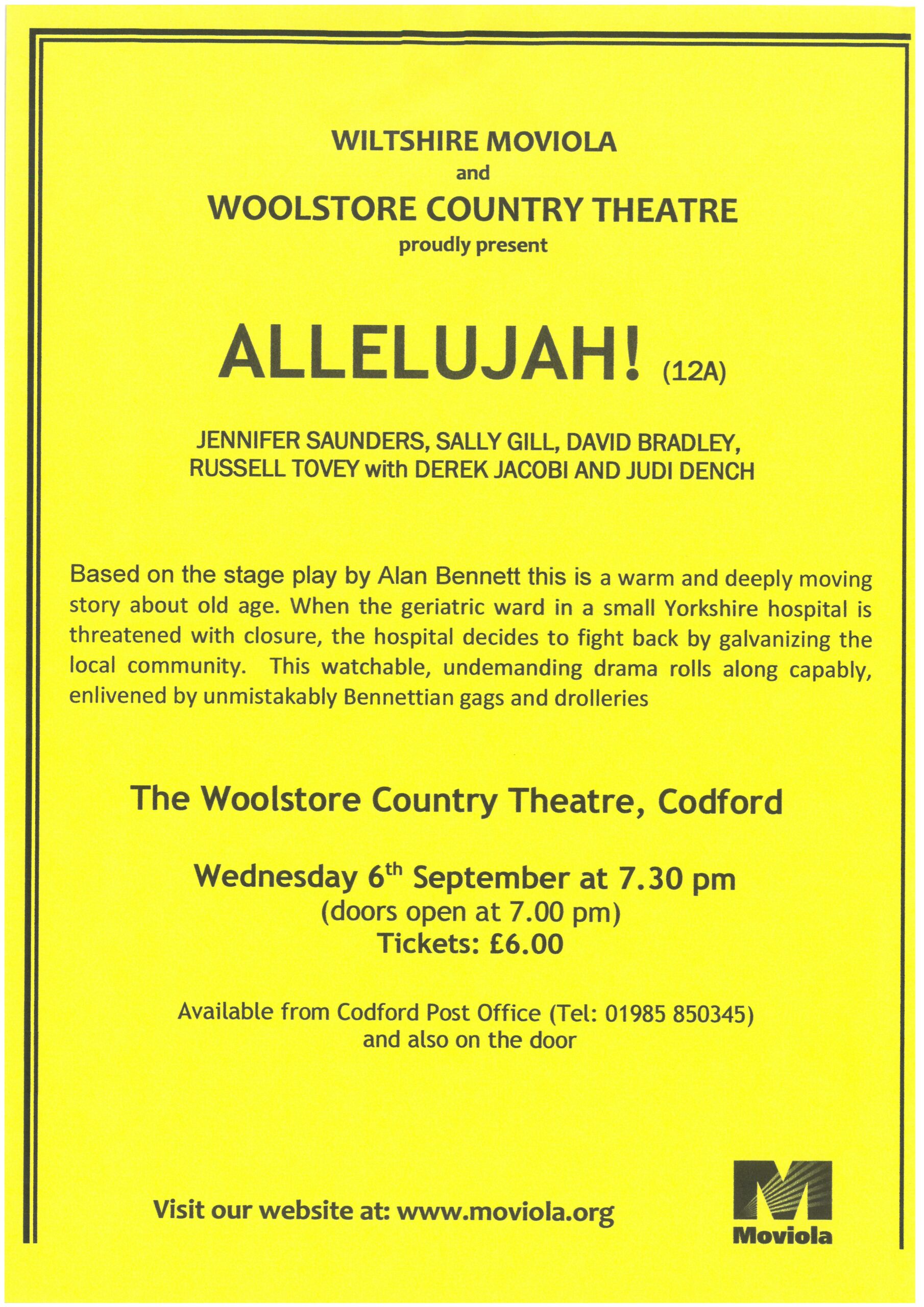 Get MAPS and DIRECTIONS to our Event locations.