At The Sign of "The Crippled Harlequin", The Woolstore Country Theatre, Codford
Map Unavailable
Event Date:
Fri 10 Feb 2023 at 7:30 pm - 10:00 pm
Location:
The Woolstore Country Theatre
High Street,
Codford
BA12 0NE
Courtesy of Concord Theatricals, The Woolstore Country Theatre, Codford, presents:
At The Sign of "The Crippled Harlequin"
A murder mystery by Norman Robbins
A case of mistaken identity leads to tragedy in this engaging thriller. In a snowbound guest house in the Peak District, one of the guests is wrongly identified by another as the author of a book declaiming certain mediums, one of whom had committed suicide as a result. The plot thickens after a car wreck.
9th-11th February 2023
7:30pm
Tickets £12.00 from Budgens Post Office, Codford
Tel: 01985850345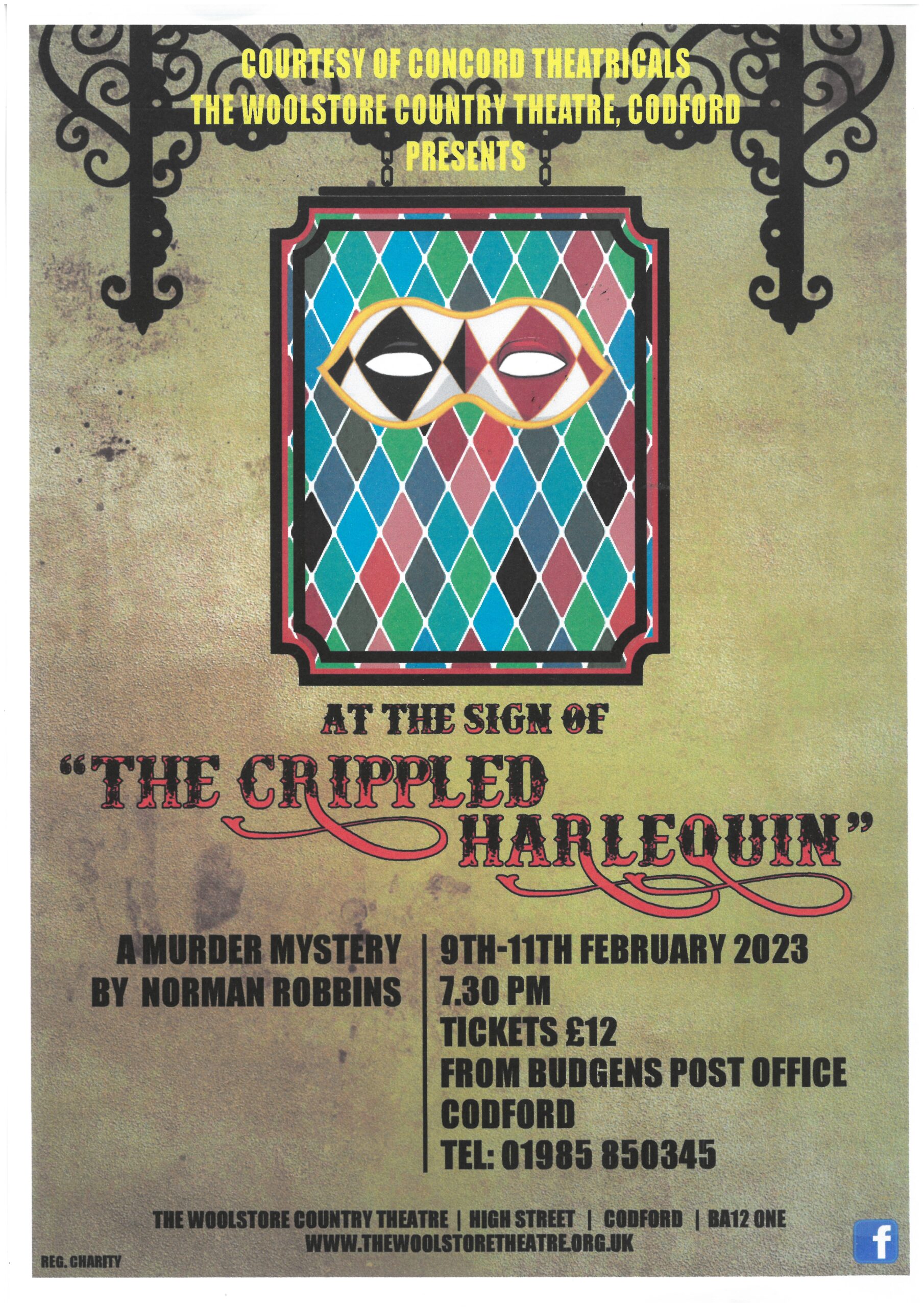 Get MAPS and DIRECTIONS to our Event locations.