Designing Homes for Health Cognitive Ageing Research
Map Unavailable
Event Date:
Tue 25 Oct 2022 at 7:00 pm
We are thrilled to have Professor Alison Bowes from the University of Stirling
joining us on Tuesday 25th October at 7pm via Zoom. Alison is the
Principle Investigator in charge of the DesHCA project, aiming to
explore the issues around supportive home design and adaptations
from many different perspectives.
She will be happy to answer any questions about this valuable
research following her presentation.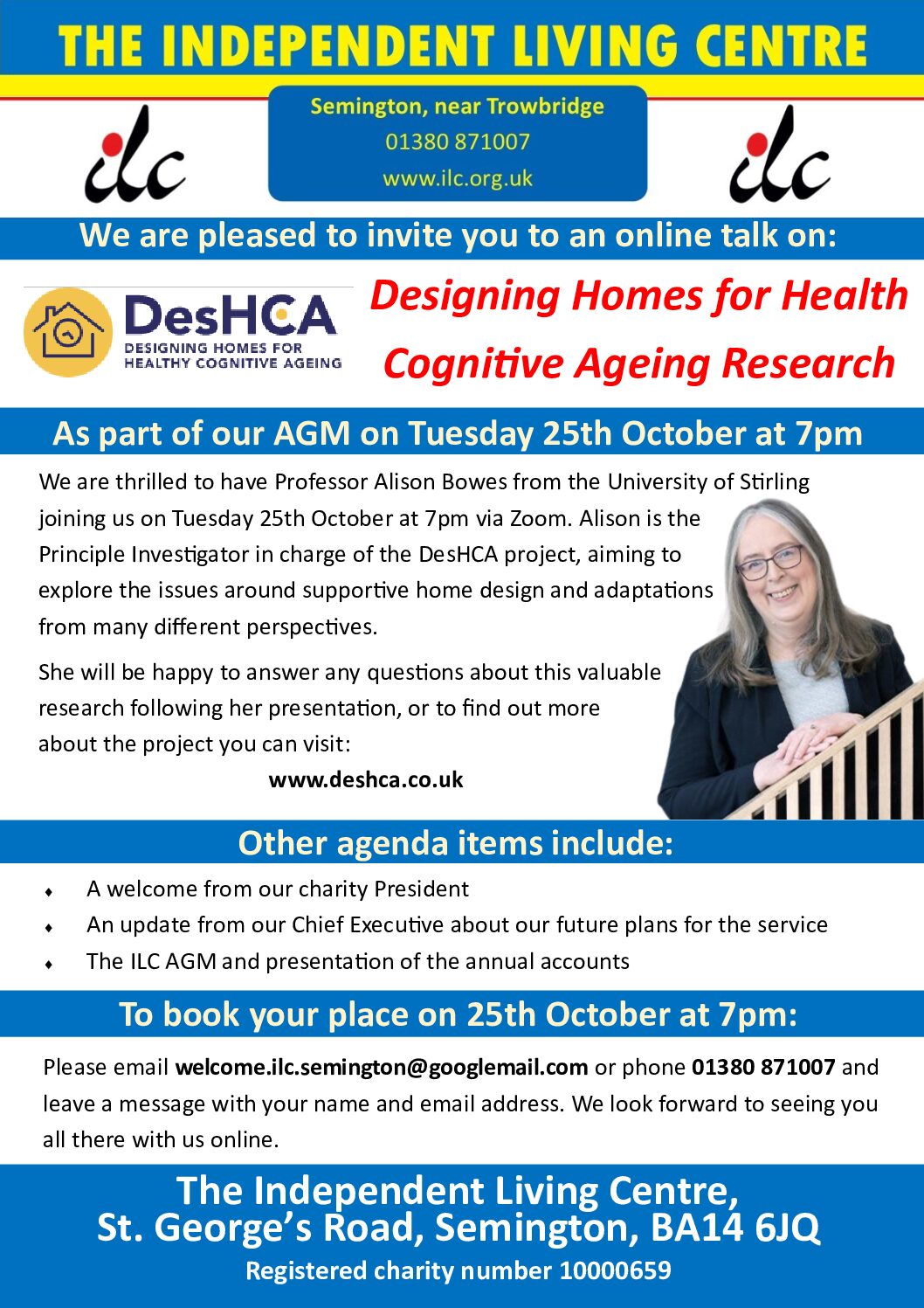 Get MAPS and DIRECTIONS to our Event locations.