Film Matinee: King Richard
Event Date:
Wed 18 May 2022 at 1:30 pm - 4:00 pm
Location:
The Civic Centre
Sambourne Road,
Warminster
BA12 8LB
2021 | Rating 12A | DRAMA/BIOGRAPHY
Director: Reinaldo Marcus Green, with: Will Smith, Saniyya Sidney, Demi Singleton
Based on the inspiring true story, King Richard follows the journey of Richard Williams, a determined father instrumental in raising two of the most extraordinarily gifted athletes of all time. Driven by a clear vision of their future and using unconventional methods, Richard (Will Smith) has a plan that will take Venus and Serena Williams from the streets of Compton, California to the global stage as legendary icons. The profoundly moving film shows the power of family, perseverance and unwavering belief as a means to achieve the impossible and impact the world.
Tickets £4.00 each available from reception, cash and card accepted.
Pop in to collect tickets, call 01985 214847 to reserve or try your luck on the day.
Doors open 1:30pm, film starts 2:00pm.
Sweets & ice creams available on the door, starting from 50p! Hot and cold drinks will be available from the coffee bar.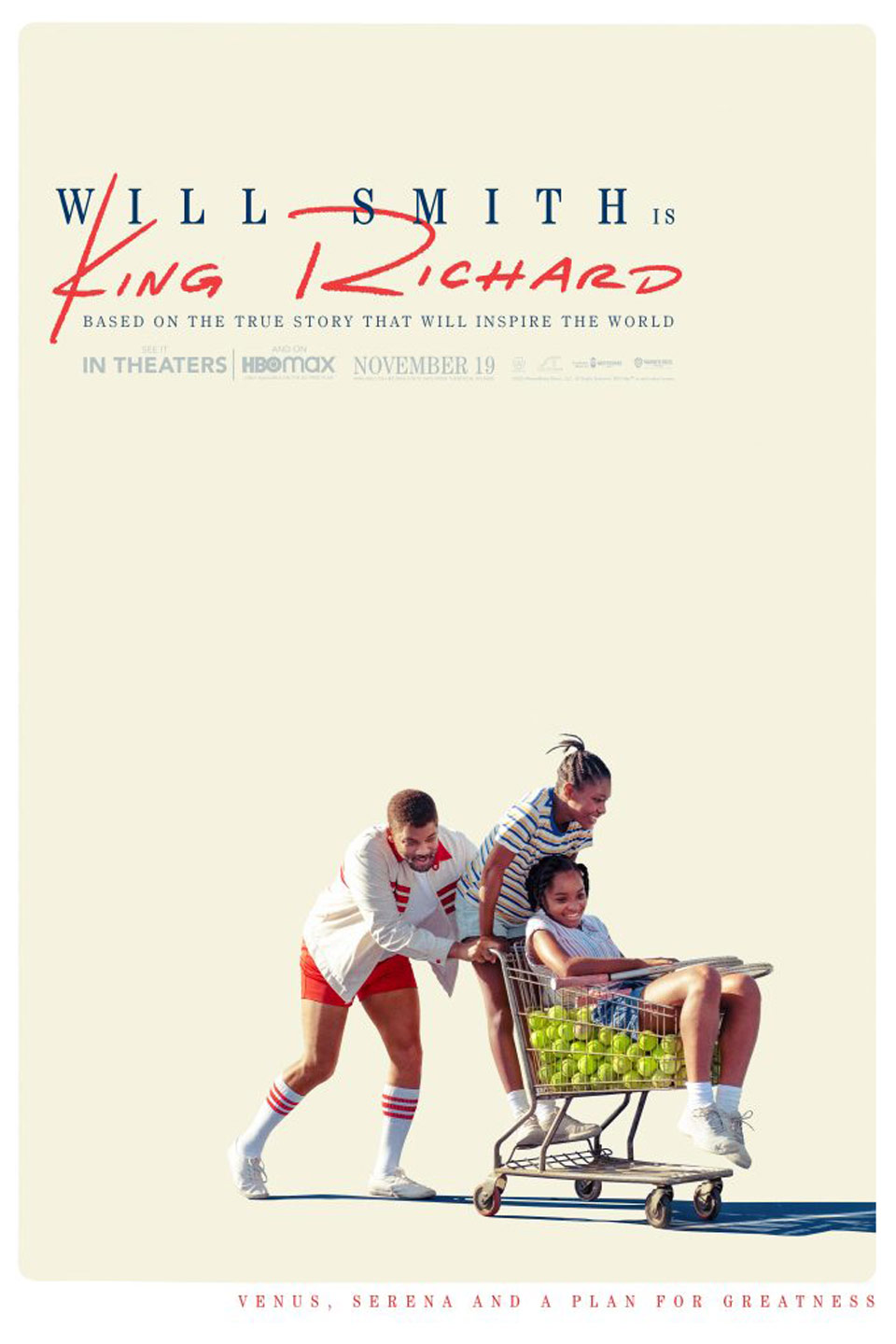 Get MAPS and DIRECTIONS to our Event locations.