Film Matinee: Operation Mincemeat
Map Unavailable
Event Date:
Wed 19 Oct 2022 at 1:30 pm - 4:00 pm
Operation Mincemeat, Wednesday 19th October
2021 | Rating 12A | Drama/History
Director: John Madden
With: Colin Firth & Matthew Macfadyen
The remarkable true story of the elaborate plot cooked up by British intelligence in 1943 to fool Nazi Germany into thinking the allies planned to invade Greece and Sardinia, rather than their actual target, Sicily. The corpse of a tramp was invested with a fake identity, and then dumped off the coast of Spain carrying the plans for the supposed invasion. Starring Colin Firth and Matthew Macfadyen as Montagu and Cholmondeley, the architects of the plot. With Penelope Wilton and Kelly Macdonald, and Johnny Flynn as Ian Fleming.
Tickets £4.00 each, available from reception – cash and card accepted.
Pop into the Civic Centre to collect tickets, call 01985 214847 (option 2) to reserve, or try your luck on the day.
Doors open 1:30pm, film starts 2:00pm.
Hot and cold drinks will be available from the coffee bar.
If you are hard of hearing or a hearing aid user, we have a Roger MyLink hearing system available and all films are available with subtitles – just ask one of the friendly Civic Centre staff members for assistance.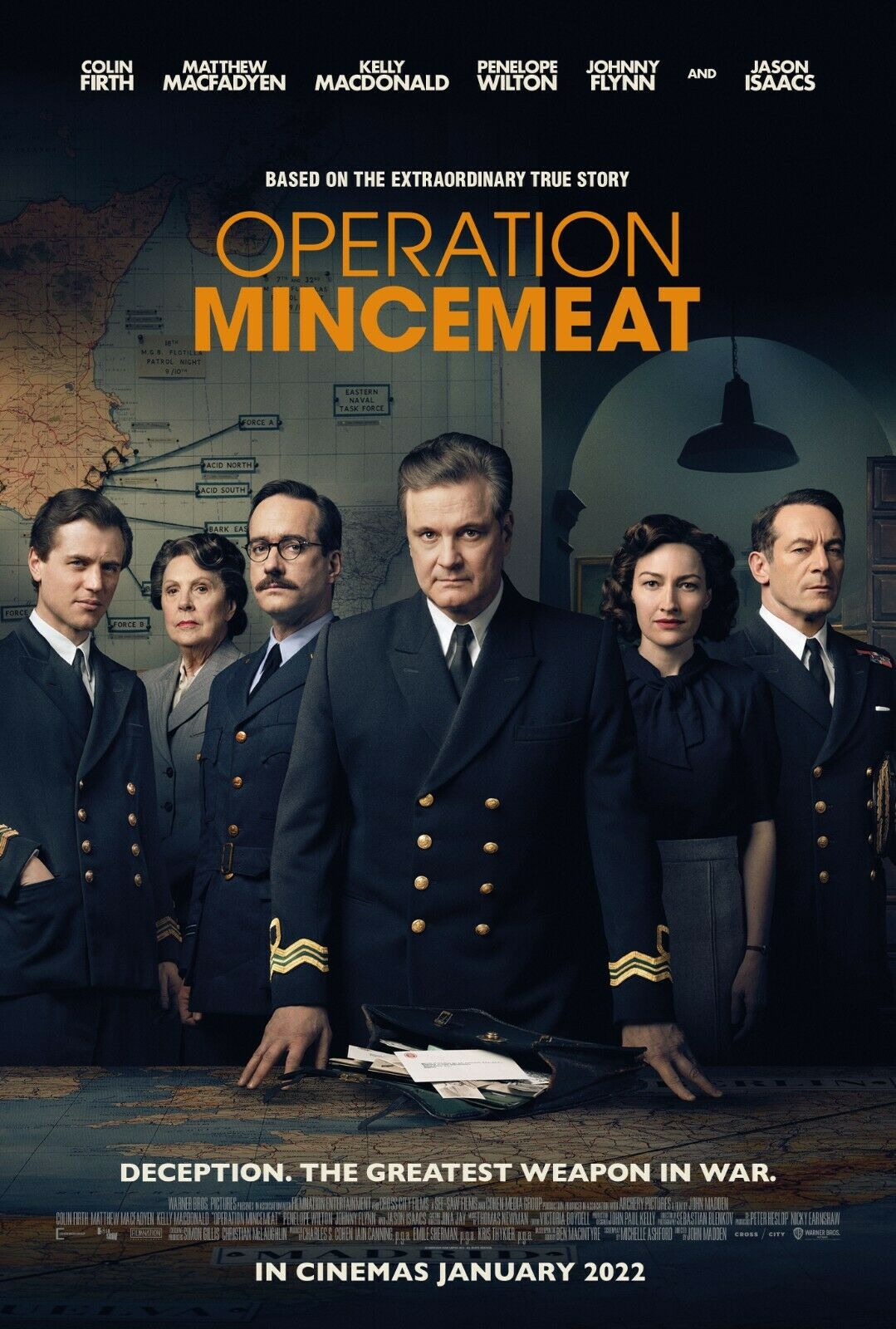 Get MAPS and DIRECTIONS to our Event locations.