MEGASLAM WRESTLING
Event Date:
Fri 31 Mar 2023 at 7:30 pm - 10:00 pm
Location:
Warminster Civic Centre
Sambourne Road,
Warminster
BA12 8LB
𝐖𝐑𝐄𝐒𝐓𝐋𝐈𝐍𝐆 𝐂𝐎𝐌𝐈𝐍𝐆 𝐓𝐎 𝐖𝐀𝐑𝐌𝐈𝐍𝐒𝐓𝐄𝐑 – £𝟓 𝐀 𝐓𝐈𝐂𝐊𝐄𝐓!
Following sold out events – The stars of Megaslam Wrestling are coming back to 𝗪𝗔𝗥𝗠𝗜𝗡𝗦𝗧𝗘𝗥 with a 2 hour family entertainment spectacular at
Warminster Civic Centre & Town Council
on Friday March 31st!
The #1 Live Experience for Families sees Team Megaslam and Team Nasty battle it out in a series of exciting matches designed to get your little ones out of their seats and jumping around, cheering on their favourites!
Our V.I.P Experience Pass will also give your children the chance to meet the Wrestlers and have their photo taken after the event!
𝐋𝐈𝐌𝐈𝐓𝐄𝐃 𝐓𝐈𝐌𝐄 𝐎𝐍𝐋𝐘 – EARLY BIRD TICKETS ARE £5 – NO CODE NEEDED
THIS WILL SELL OUT! – CLICK LINK
& 𝐁𝐎𝐎𝐊 𝐓𝐎𝐃𝐀𝐘!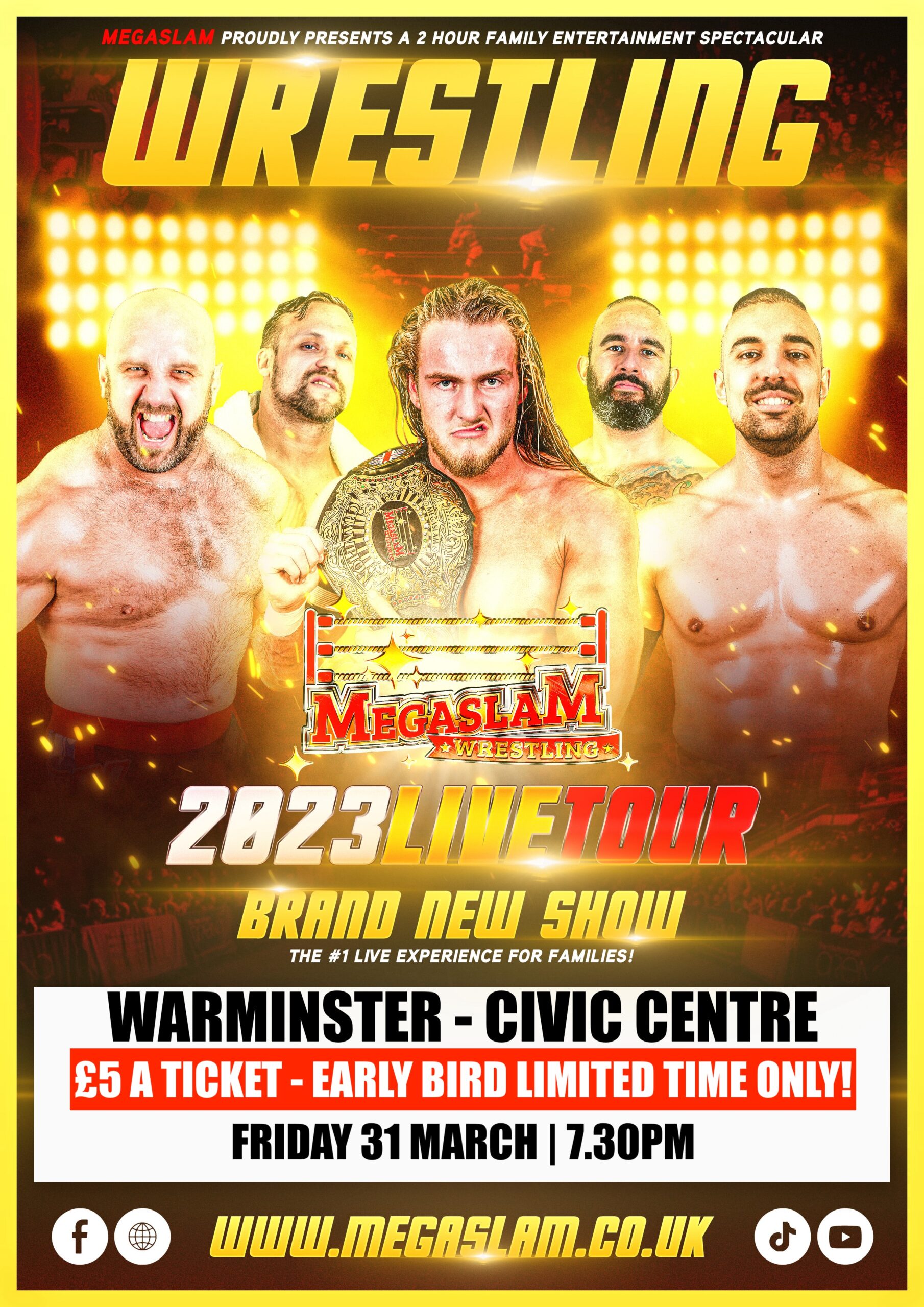 Get MAPS and DIRECTIONS to our Event locations.