Peter Pan Play
Map Unavailable
Event Date:
Sat 06 Aug 2022 at 5:00 pm - 9:00 pm
Peter Pan
Manor Farm, BA12 7QE
Saturday 6 August 2022 at 6.30pm
Tickets: theelizabethanevening.com, 01373 832 113
Gates open: 5.00pm. Performance approx 1hr 40mins (inc 20min interval).
Cancellation in dangerous weather only, when performance will be rescheduled.
Tickets are non-refundable, except where a Covid lockdown is in place. Booking fees may apply.
SEATING for the play is PROVIDED. Picnics welcome. Donations to Local Food Banks and Mendip YMCA Youth Centre. Licensed Bar.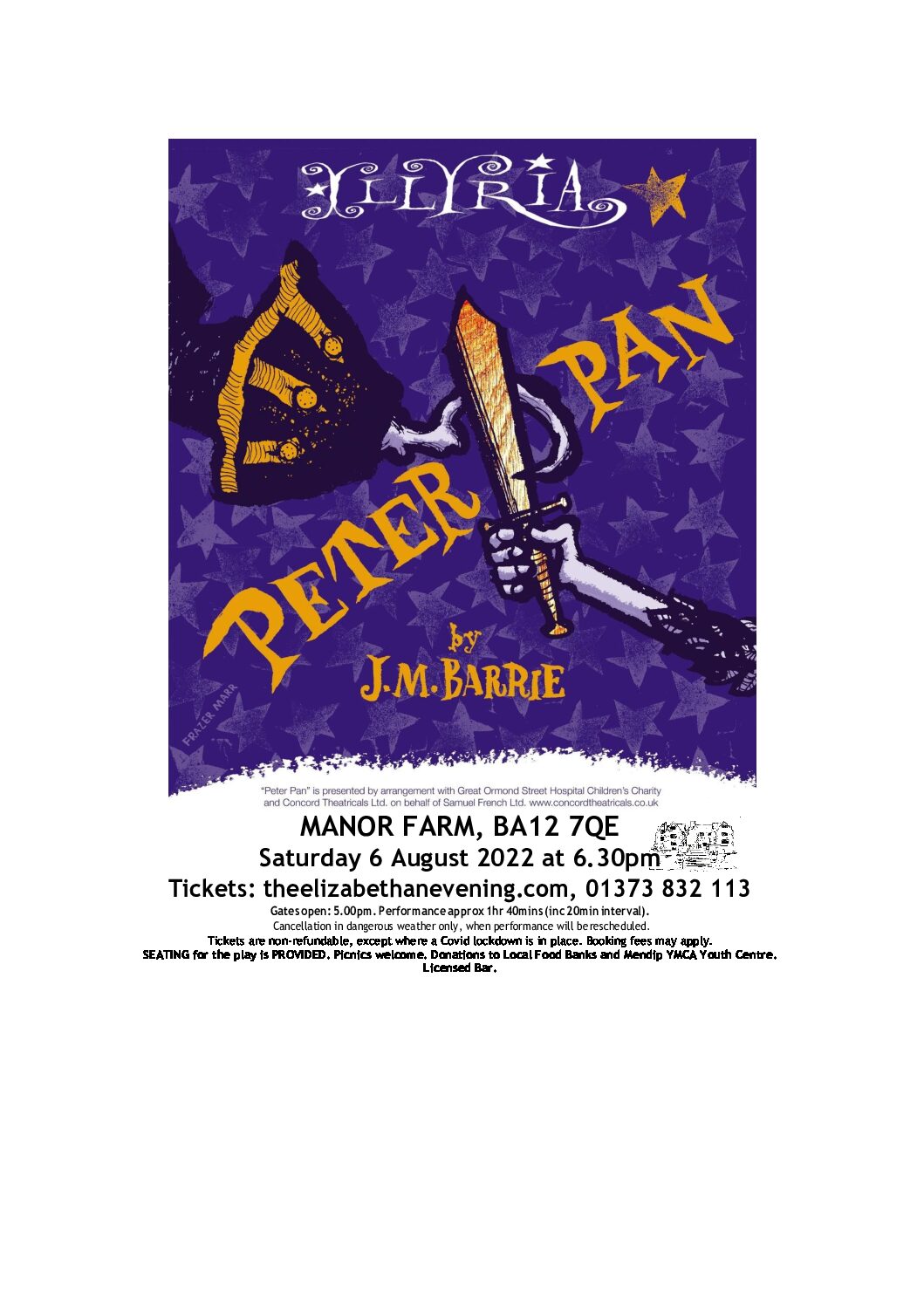 Get MAPS and DIRECTIONS to our Event locations.