Quest for the Crowns
Map Unavailable
Event Date:
Mon 17 Apr 2023 - Thu 04 May 2023 at 12:00 am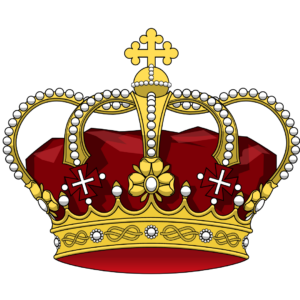 23 of the King's Crowns are hidden in shop windows throughout the Kingdom of Warminster.
Find all 23 crowns to be in with a chance of winning a £50 voucher.
Use the form below or collect a paper version from the Warminster Civic Centre or Warminster Library.
Entry forms must be returned to the Warminster Civic Centre or admin@warminster-tc.gov.uk by the 4th May.
The winners will be chosen at random by the mayor and announced the week after the King's Coronation, on social media
There is also a hidden 'Golden Crown' in one of the shop windows. Those on the Quest are asked to have their photo taken with the Golden Crown and send it to admin@warminster-tc.gov.uk with your name. A gallant winner will be pulled from a hat and awarded a suitable reward!
Quest for the Crowns Entry Form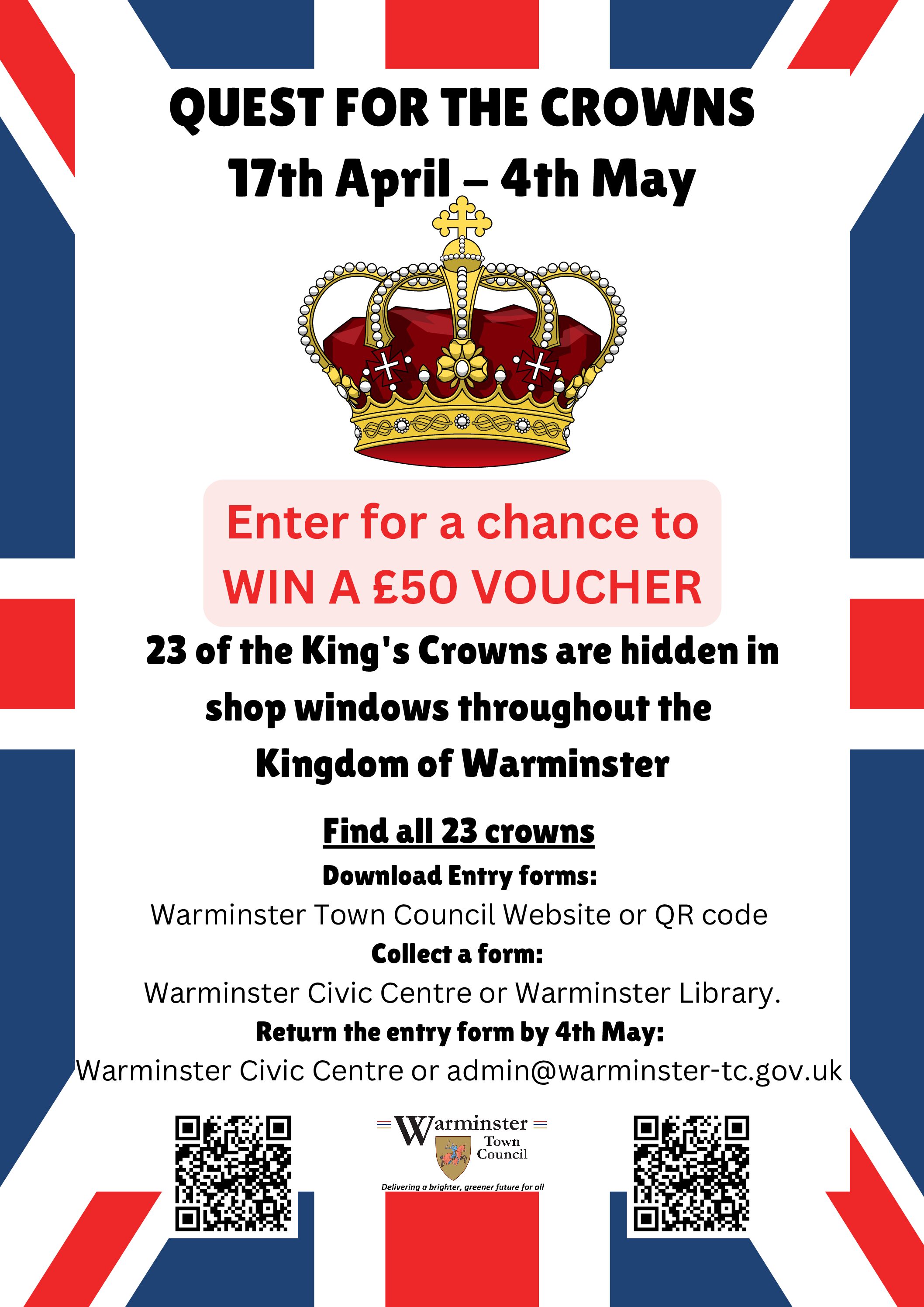 Get MAPS and DIRECTIONS to our Event locations.