The Athenaeum Singers – new singers wanted
Map Unavailable
Event Date:
Tue 06 Jun 2023 at 7:30 pm - 9:30 pm
The Athenaeum Singers – new singers wanted
Immediately following their concert on 3rd June, The Athenaeum Singers will be back to work preparing for their next concert which will be on 11th November. New choral singers are welcome to come and share the fun with dynamic Director of Music, Thomas Mottershead, at the helm. There will be three Tuesday rehearsals before the summer break – 6th, 13th and 20th June – which gives the opportunity to experience rehearsals and see if you would like to join permanently in September. There are no auditions. As three trial weeks are without charge, new singers can try it out free. You have nothing to lose!
The Singers rehearse at Christ Church at 7.30pm. New singers in all voice parts are welcome- sopranos, altos, tenors and basses.
There is plenty of evidence in support of an activity like choral singing. It is good exercise, it's sociable, it exercises the mind, it can be challenging and it's fun.
Lots more information is available on the choir's website,
www.athenaeumsingers.com.
See advertisement in this issue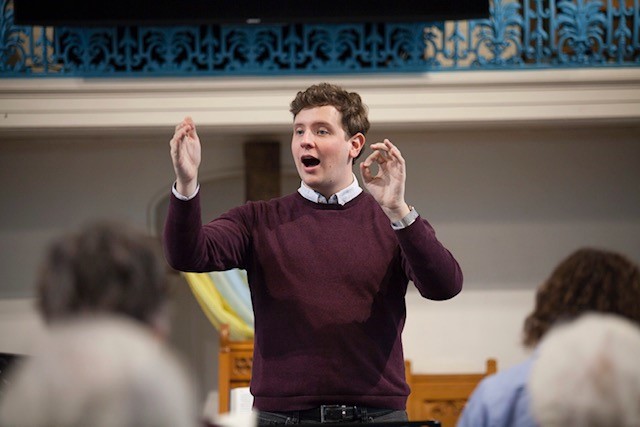 Get MAPS and DIRECTIONS to our Event locations.