The Banshees of Inisherin
Map Unavailable
Event Date:
Wed 07 Jun 2023 at 7:00 pm - 10:00 pm
Location:
The Woolstore Country Theatre
High Street,
Codford
BA12 0NE
Wiltshire Moviola
In association with
Woolstore Country Theatre
proudly present
THE BANSHEES OF INISHERIN (15)
"Black Comedy at its best." Set on a remote island off the west coast of Ireland in the 1920s, The Banshees of Inisherin follows lifelong freinds Padriac (Colin Farrell) and Colm (Brendan Gleeson), who find themselves at an impasse when Colm unexpectedly puts and end to their friendship. "This is a visually stunning and consistently witty film, which is unafraid to ask serious questions about life." The Times.
The Woolstore Country Theatre, Codford
Wednesday 7th June at 19:30
(door open at 19:00)
Tickets: £6.00
Available from Codford Post Office (Tel: 01985 850 345) and also at the door
Visit our website at: www.moviola.org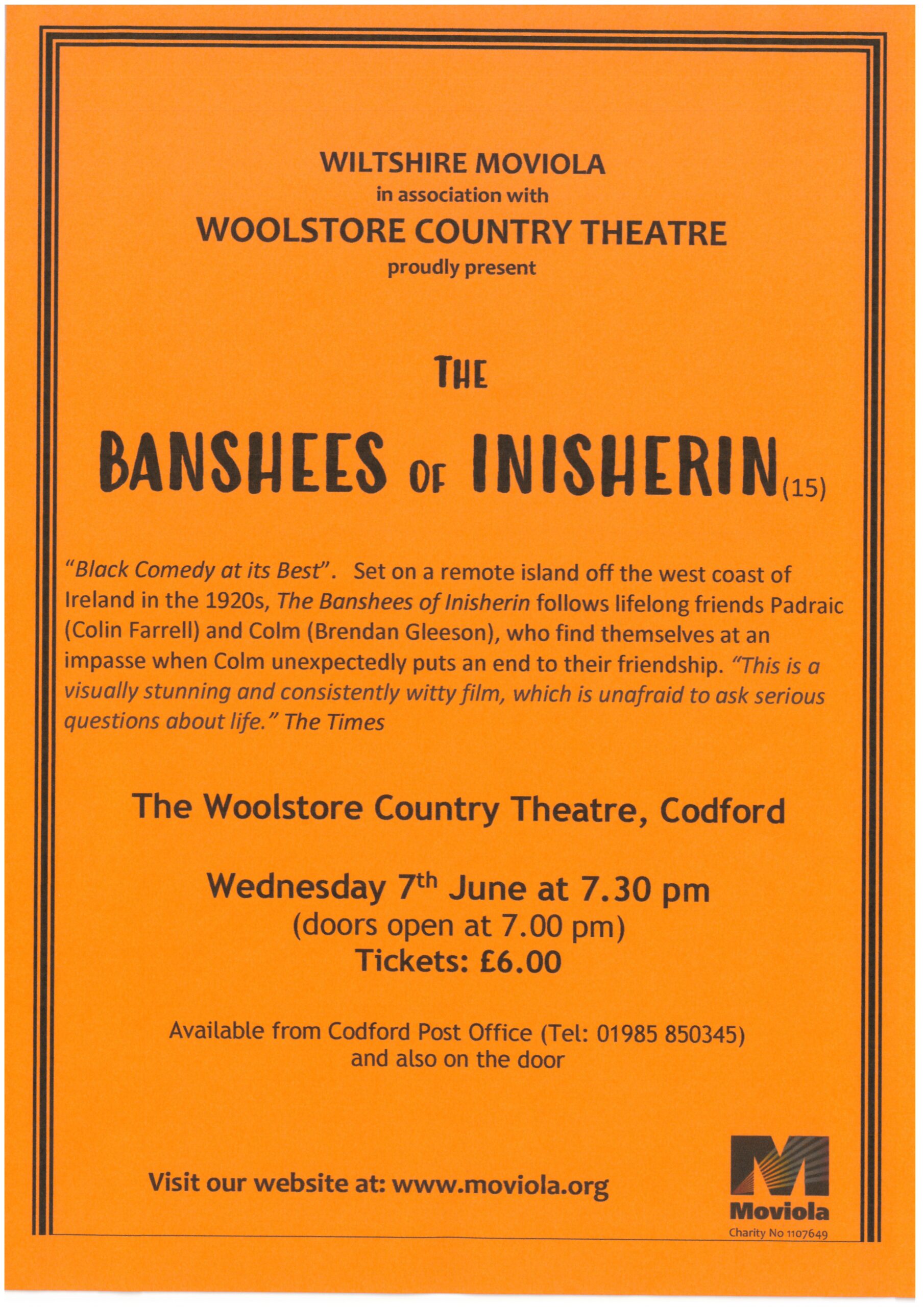 Get MAPS and DIRECTIONS to our Event locations.