The Chat Cafe 
Event Date:
Fri 16 Jun 2023 at 10:00 am - 12:00 pm
Location:
The Athenaeum Centre
18-20 High Street,
Warminster
BA12 9AE
The Chat Cafe
Side by Side cancer support.
SIDE BY SIDE CANCER SUPPORT
The Athenaeum Function Room
From 10:00 am until 12 noon.
Friday 16th June: We Welcome the Bobby Van for tips on staying safe at home.
Join us for a chat over coffee!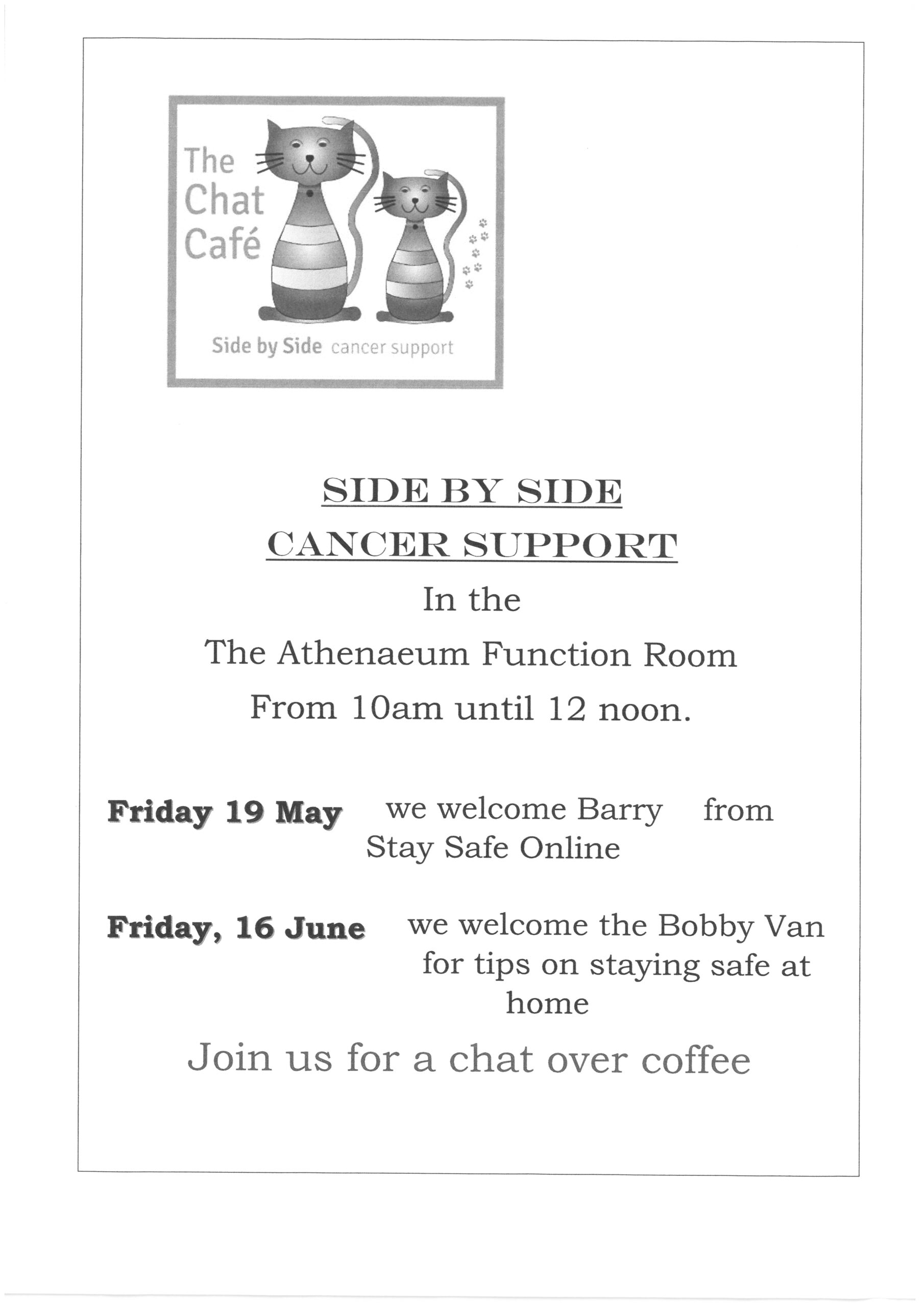 Get MAPS and DIRECTIONS to our Event locations.