Warminster Garrison Health Sports and Wellbeing Fair
Map Unavailable
Event Date:
Wed 27 Jul 2022 at 11:00 am - 4:00 pm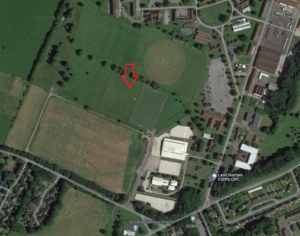 Warminster Garrison Health, Sport and Wellbeing Fair has something for everyone.
The Army's Warminster Garrison is holding a Health, Sport and Wellbeing Summer Fair on Wednesday 27th July at its Waterloo Lines camp.
This free event will bring together military and civilian communities from across the Warminster area.
Visitors will get the chance to try a new sport or activity, get physical and learn more about the benefits of an active, healthy lifestyle. There will also be military themed stands to promote understanding of the local military community.
The fair is backed by Warminster Town Council and is for everyone to attend, both civilian and military. The event will be a great fun, family activity during the school summer holidays.
A highlight of the day will be provided by Bath Rugby. Coaches from the Gallagher English Premiership club will be running rugby skills classes for youngsters.
QR Code
There's no ticket required to attend this event, but to help us plan the day, it would be great if you could scan the QR code and answer a couple of questions – it'll only take a minute.
Waterloo Sports Pitches / Opposite St Giles Church / Elm Hill , just off Imber Rd.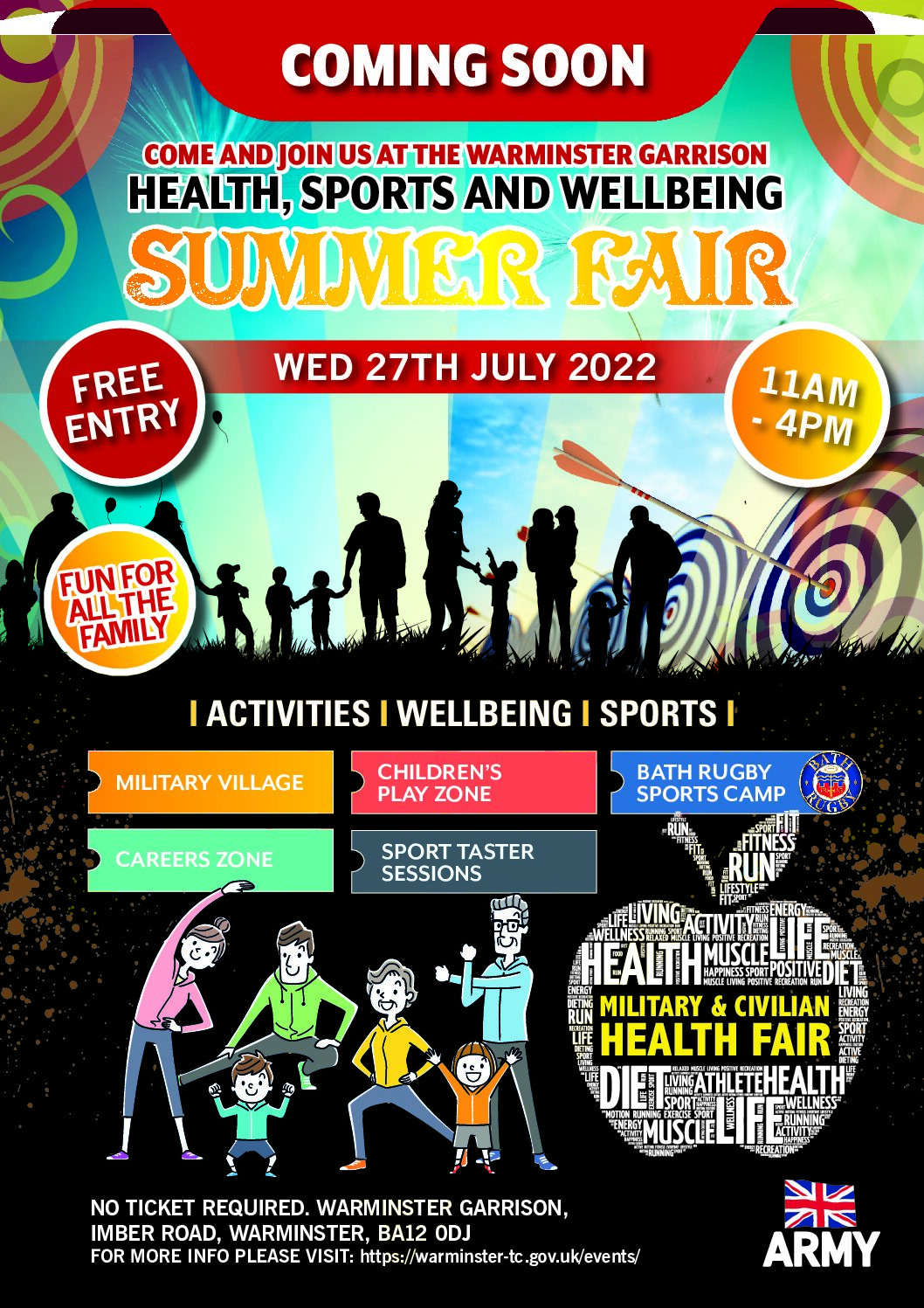 Get MAPS and DIRECTIONS to our Event locations.