Warminster U3A Monthly Meeting – Professional Toastmaster: Past, Present & Future
Event Date:
Wed 26 Apr 2023 at 2:00 pm - 4:00 pm
Location:
Warminster Civic Centre
Sambourne Road,
Warminster
BA12 8LB
Warminster U3A Monthly Meeting
Wednesday 26th April, 2pm
Professional Toastmaster: Past, Present & Future
A talk by Verity Bartlett
"Verity seeks to enlighten and inform the audience about the world of the Toastmaster; its origins, the red coat, the role today and how toastmasters enhance a whole range of events. It concludes with a look at what the future holds and how they remain current in the ever-evolving world of events and hospitality.
Entry £3.00 including tea, coffee and biscuits!
For more information, see U3A website or social media pages. Alternatively, email memsec@warmu3a.uk
Facebook: www.facebook.com/youngatheartwarminster
Instagram: www.instagram.com/youngatheartwarminster
Website: www.u3asites.org.uk/warminster/events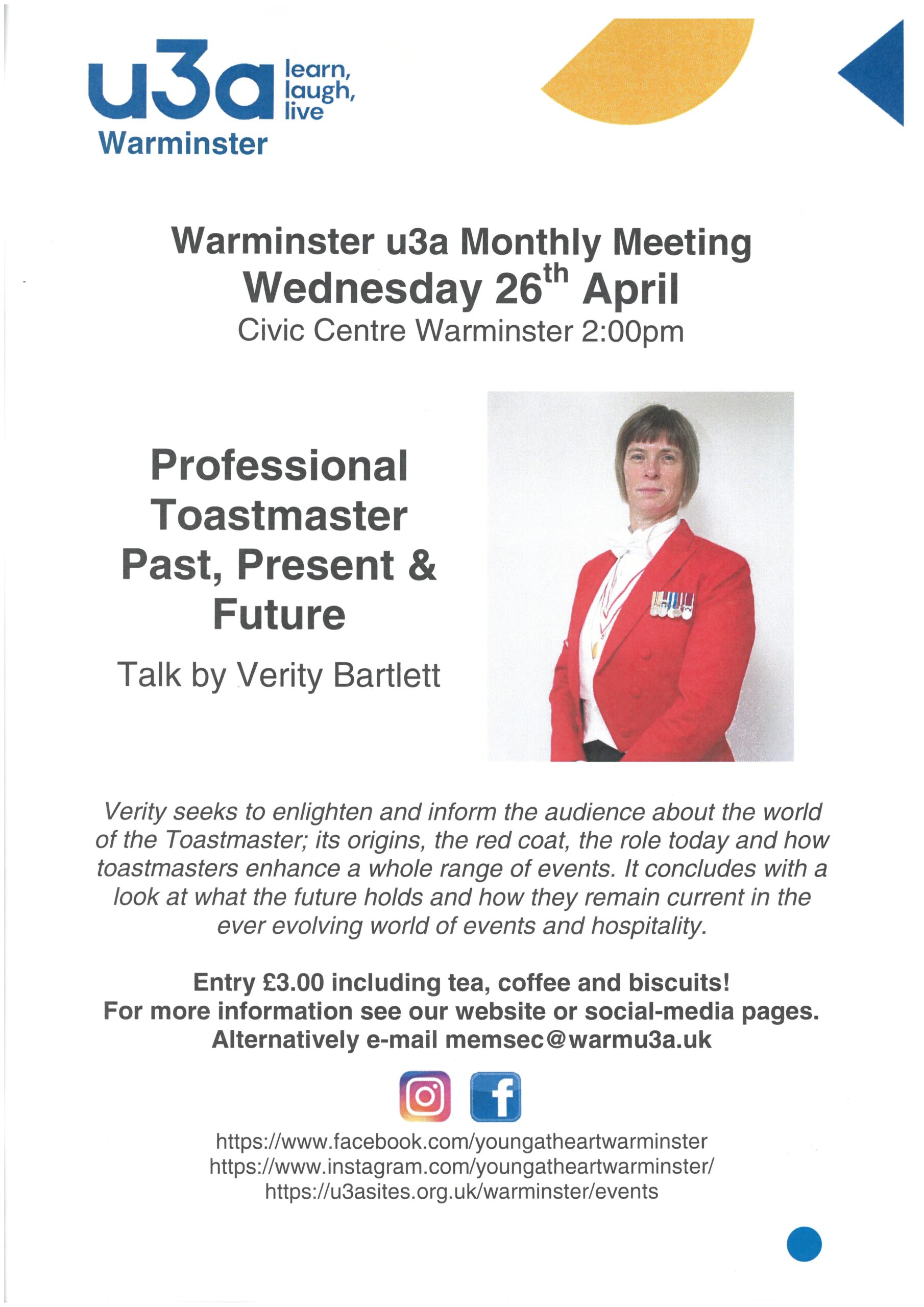 Get MAPS and DIRECTIONS to our Event locations.