Summer Live Music in the Bandstand
Every Saturday in Warminster Town Park there will be a live band from 11am-1pm. The performances are entirely free of charge and there is a wide range of performances and genres on offer. As well as the bands, enjoy the Park's Lake Pleasure Grounds, the splash pad and the Café!
This Saturday, the 17th, will be Sour Apple!
Sour Apple are an Sour Apple, an Electro-acoustic duo performing disco, soul, pop and rock covers. We hope to see you there!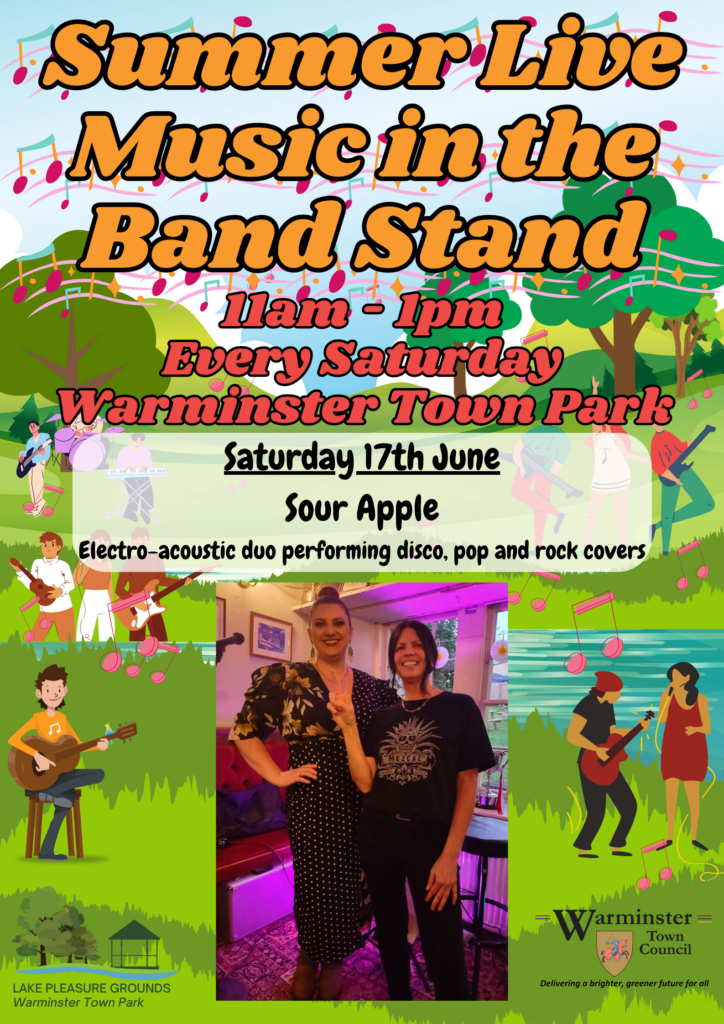 Warminster Lake Pleasure Grounds,
Weymouth St,
Warminster,
BA12 9NP
Saturday, the 24th, will be Trowbirdge and District Youth Band!
Trowbridge and District Youth Band are a brass band and an organisation who offer the chance to young people to learn and play brass instrument. We hope to see you there!