Raft Races at Spring in the Park
Map Unavailable
Event Date:
Sun 01 May 2022 at 3:00 pm
The Spring in the Park Raft Race is the grand finale for our annual family fun day on Sunday 1st of May.  All you need to join the raft race fun is a team of 4 and a raft.                                                                                                                                                                                                                            To enter your team email: admin@warminster-tc.gov.uk. The Lake is between 3-4ft deep and a safety boat will be in place.
There are two races one for children and the other for adults. The Children's Race has a first prize of £80 and a second prize of £20, plus consolation prizes for all entries. Sponsored by Twirls' Sweet Treats, who have a shop in The High Street, Warminster.
The Adult Raft Race has a first prize of £100 and a 2nd prize of £50 – these have been sponsored by a collection of independent businesses in the town: Baber Animal Feeds, Baby Ballers, Blake the Builder, Bo & Co Coffee Garden, Davis & Latcham, G & B Griffin Jewellers, Griffin's Garage, Handmade by Pinky, Jaqueline's Bridal Boutique, Simply Hair, Tallann, Warminster Business Group, Warminster Alpacas Walking, Wessex Digital Solutions and Yarn for the Soul.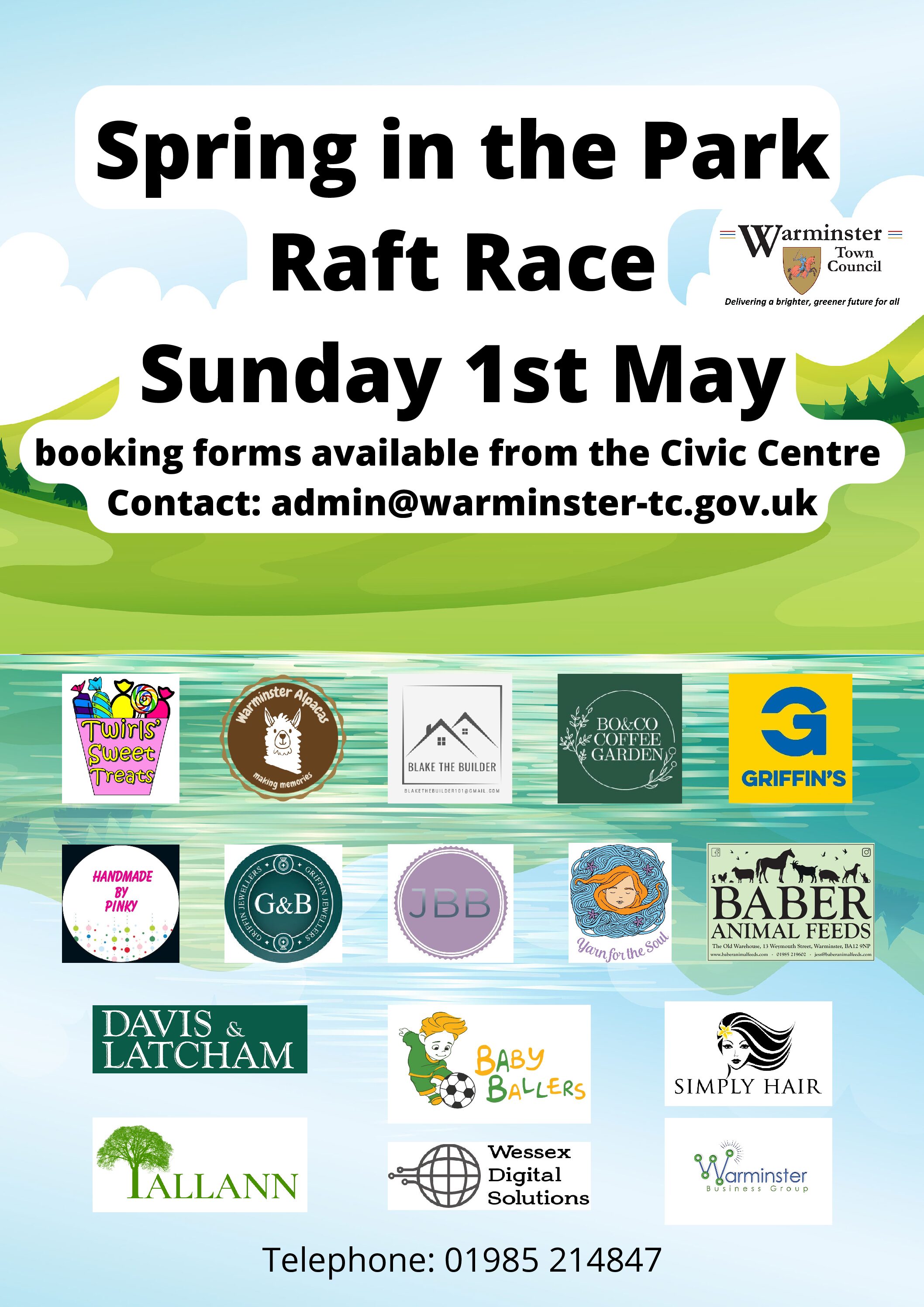 Get MAPS and DIRECTIONS to our Event locations.