Children's event
Upcoming Events
No events in this category
Past Events
Tue 18 Oct 20225:30 pm - 7:30 pm
Circus Workshop including Juggling, Aerial Arts, Crazy Bikes, Diabolo, Hula Hoops and much more... Year 6 upwards are invited Chapmanslade Village Hall Please book your...
Youth Night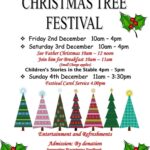 Fri 02 Dec 2022 - Sun 04 Dec 202210:00 am - 5:00 pm
Come along and enjoy the Christmas Tree Festival, Friday 2nd to Sunday 4th December. Meet Father Christmas. You can even have breakfast with him! Children's...
Christmas Tree Festival at The Minster Church of St. Denys, Chruch Street, Warminster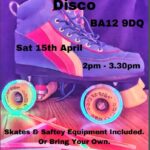 Sat 15 Apr 20232:00 pm - 3:30 pm
Looking for a fun, family activity for the Easter Holidays? Make your way to Warminster Sports Centre on Saturday 15th April for some Roller Disco...
Roller Disco - Warminster Sports Centre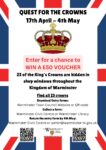 Mon 17 Apr 2023 - Thu 04 May 202312:00 am
23 of the King's Crowns are hidden in shop windows throughout the Kingdom of Warminster. Find all 23 crowns to be in with a chance...
Quest for the Crowns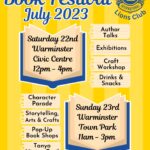 Sat 22 Jul 202312:00 pm - 4:00 pm
Warminster Lions present the Warminster Book Festival, 22nd to the 23rd July. Warminster Book Festival is hosted by Warminster Lions Club and aims to celebrate...
Warminster Book Festival 2023 - Day 1
Warminster Civic Centre, Warminster Wiltshire
Wed 26 Jul 2023 - Fri 01 Sep 202312:00 am
Extended for the Summer holidays - Wednesday 26th July to Friday 1st September We've made an exciting hunt through the centre of Warminster. Free and...
Ice Cream & Bubbles Hunt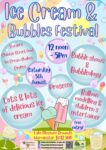 Sat 05 Aug 202312:00 am - 5:00 pm
I scream, you scream, we all scream for ice cream! What better way to spend a summer afternoon than at Warminster Town Council's inaugural Ice...
Ice Cream and Bubbles Festival - cancelled
Warminster Town Park, Warminster Wiltshire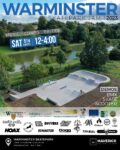 Sat 05 Aug 202312:00 pm - 4:00 pm
Skateboard enthusiasts, BMX riders and scooter fans will be able to watch pro demonstrations and enjoy the skate park with music, competitions and prizes. Runs...
Skate Park Jam - postponed (new date will be announced soon)
Warminster Town Park, Warminster Wiltshire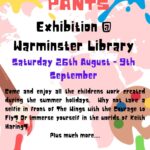 Sat 26 Aug 2023 - Sat 09 Sep 20239:00 am - 5:00 pm
Arty Pants Exhibition at Warminster Library Saturday 26th August - 9th September Come and enjoy all the children's work created during the summer holidays. Why...
Arty Pants
Warminster Library, Warminster Wiltshire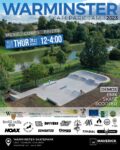 Thu 31 Aug 202312:00 pm - 4:00 pm
Unfortunately due to the bad weather Maverick have had to postpone this event again. They will hopefully arrange a new date in 2024 !!!This...
CANCELLED - Warminster Skate Jam
Warminster Town Park, Warminster Wiltshire