Plough Sunday Service
Map Unavailable
Event Date:
Sun 08 Jan 2023 at 2:30 pm
All Welcome to join us at St John's Church, Boreham Road,
In medieval times the communal village plough was often stored in the parish church over the winter months, where some churches kept a votive 'plough-light'. Early in January, usually the Monday after Epiphany, the farmers would gather in church to get the plough out of hibernation. Plough Sunday is seen as a way of celebrating farming with prayers and blessings for the beginning of the agricultural year.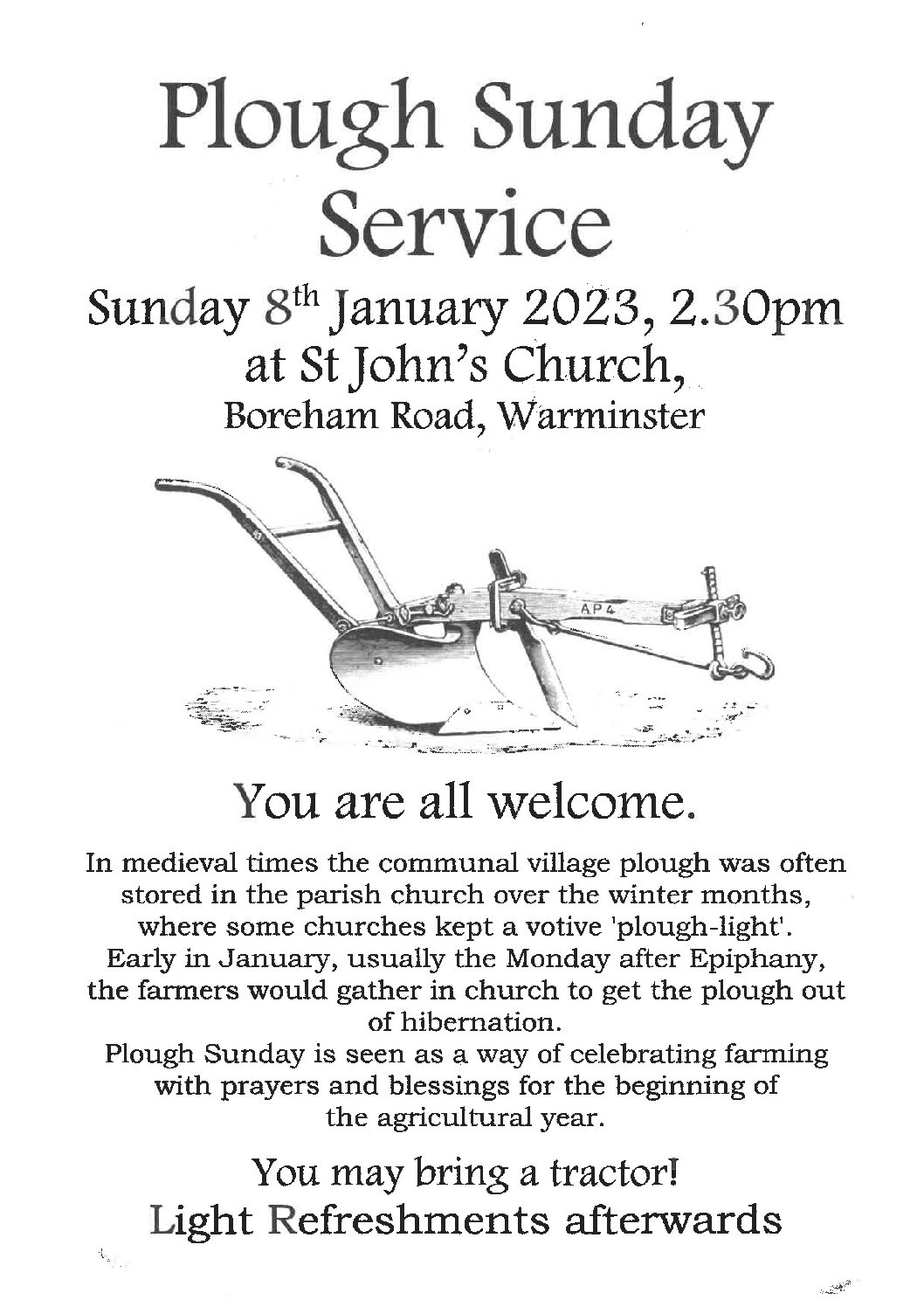 Get MAPS and DIRECTIONS to our Event locations.