Side by Side Cancer Support Group with Karen the Macmillan Welfare Advisor
Event Date:
Fri 15 Sep 2023 at 10:00 am - 12:00 pm
Location:
The Athenaeum Centre
18-20 High Street,
Warminster
BA12 9AE
Warminster's Side By Side Cancer Support group will be hosting a session with Karen, the Macmillan Welfare Advisor from Bath CAB on Friday 15 September, 2023, in The Athenaeum from 10am until 12 noon.
Come along and chat over coffee about the benefit or grants that, as a person, or family member, affected by cancer you may be eligible to receive.
We look forward to welcoming you.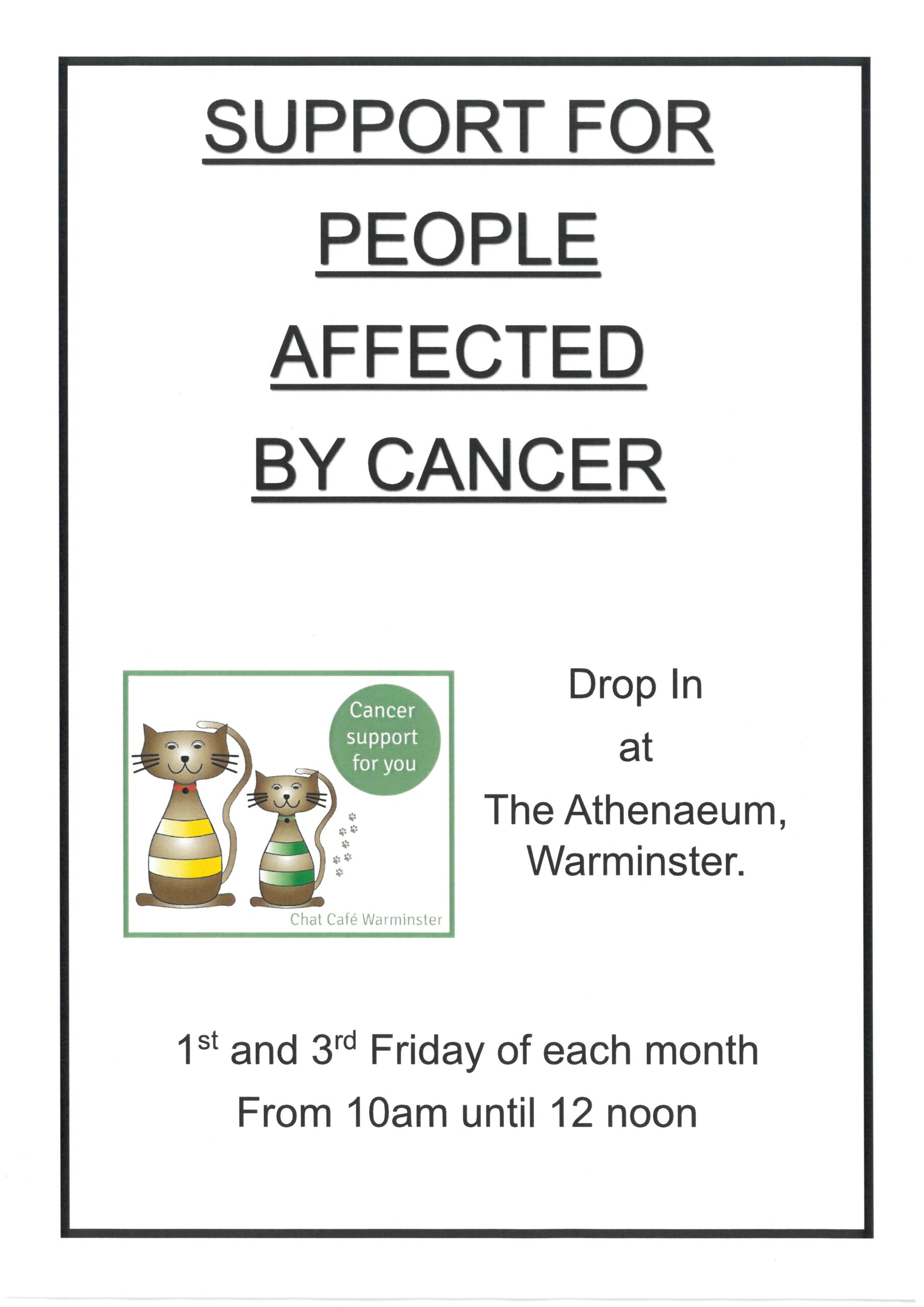 Get MAPS and DIRECTIONS to our Event locations.