Tiddlers and Toddlers Market – Mere
Map Unavailable
Event Date:
Sun 01 Oct 2023 at 10:00 am - 12:00 pm
Location:
Mere Lecture Hall
Salisbury St,
Mere
BA12 6HE
If you're looking for quality pre-loved items for children from bump to 8 years old head to the Tiddlers and Toddlers Market in Mere on Sunday 1st October.
Organised by the play group in Mere, the market will be held in the Mere Lecture Hall between 10:00 and 12:00
Free entry (donations to the playgroup welcome)
If you would like a table please contact Jen on 07739 898997 or email meretiddlersandtoddlers@gmail.com. Pre-loved tables £8-10 and Business tables £13-15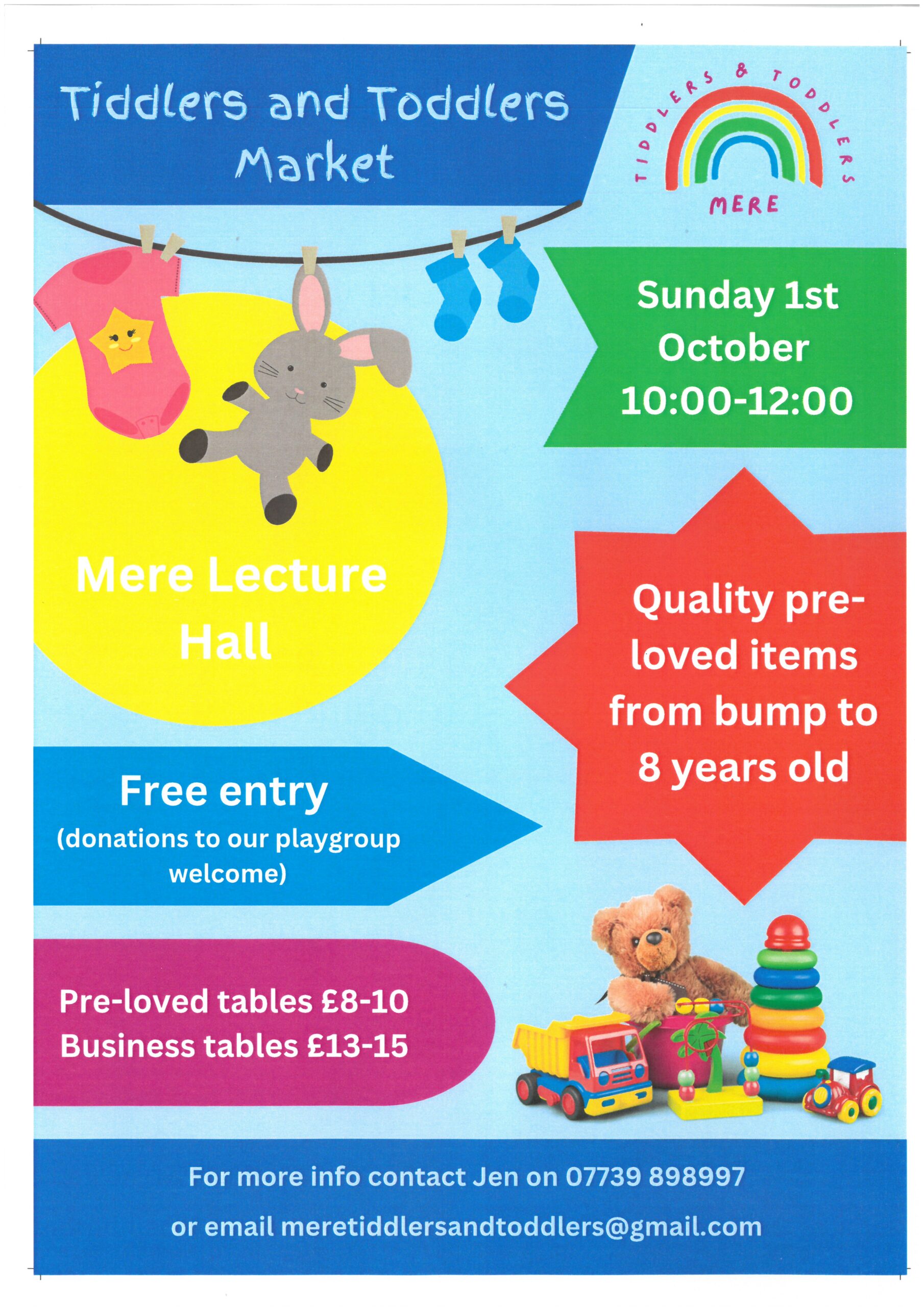 Get MAPS and DIRECTIONS to our Event locations.