Warminster Book Festival 2023 – Day 2
Event Date:
Sun 23 Jul 2023 at 11:00 am - 3:00 pm
Location:
Warminster Town Park
Weymouth Street,
Warminster
BA12 9NH
Warminster Lions present the Warminster Book Festival, 22nd to the 23rd July.
Warminster Book Festival is hosted by Warminster Lions Club and aims to celebrate a love of books and writing. From poetry to short stories, through to fantasy illustrations and learning from local authors, we aim to promote a love of books, in all their forms, and for all ages. There will be competitions (short stories, verse and cover designs) as well as book crafts, dealers and exhibitions. There will be a competition and trail through town based on the paintings of Tanya Hinton (the famous 'Bird Lady of Warminster') as well as storytelling and fancy dress parade.
Saturday 22nd July – 12 noon until 4pm at the Civic Centre
On day 1 you can expect author talks, exhibitions, craft workshops and drinks and snacks.
Sunday 23rd July, 11am – 3pm in the Town Park
Join Warminster Lions in the Town Park for day 2 of their Book Festival. Including storytelling, arts and crafts, pop-up bookshops, Tanya Hinton Trail and a character parade.
For more information visit the Lions website here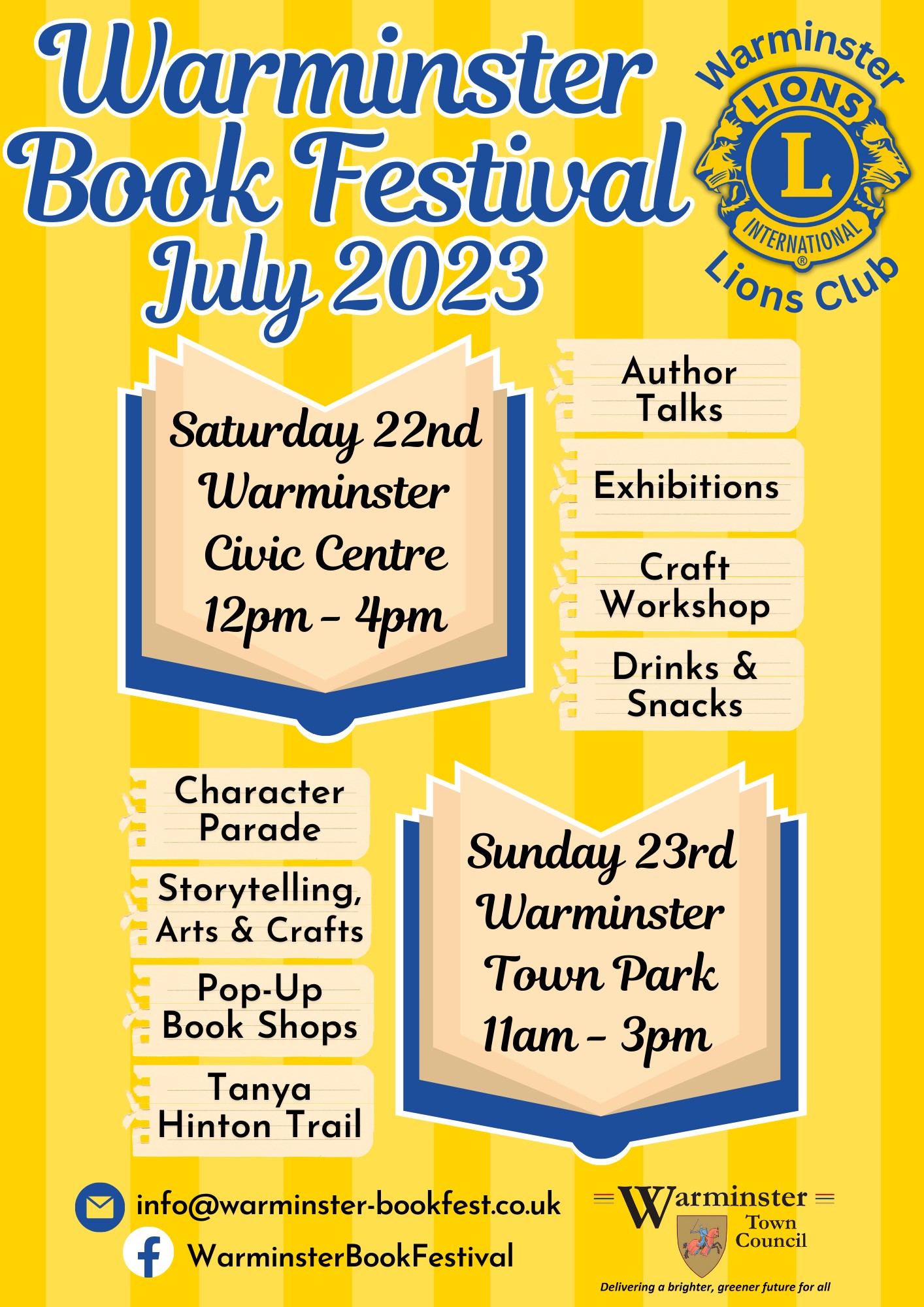 Get MAPS and DIRECTIONS to our Event locations.