Warminster Civic Centre Open Day
Event Date:
Wed 05 Apr 2023 at 12:00 pm - 4:00 pm
Location:
Warminster Civic Centre
Sambourne Road,
Warminster
BA12 8LB
Whether you're planning a conference, training day, birthday party, funeral wake or wedding reception, Warminster Civic Centre is the venue for you! Come along for a tour of the Civic Centre and find out about the facilities and equipment available for hire.
If you're looking for a friendly group or class to join, come along to find out about the regular groups and classes who hire rooms at the Civic Centre, exhibited by the teachers and trainers! There is kickboxing, pilates, yoga, zumba, music groups and groups for socialising and learning new skills among many others.
Wednesday 5th April, 12 – 4pm
FREE ENTRY
ALL WELCOME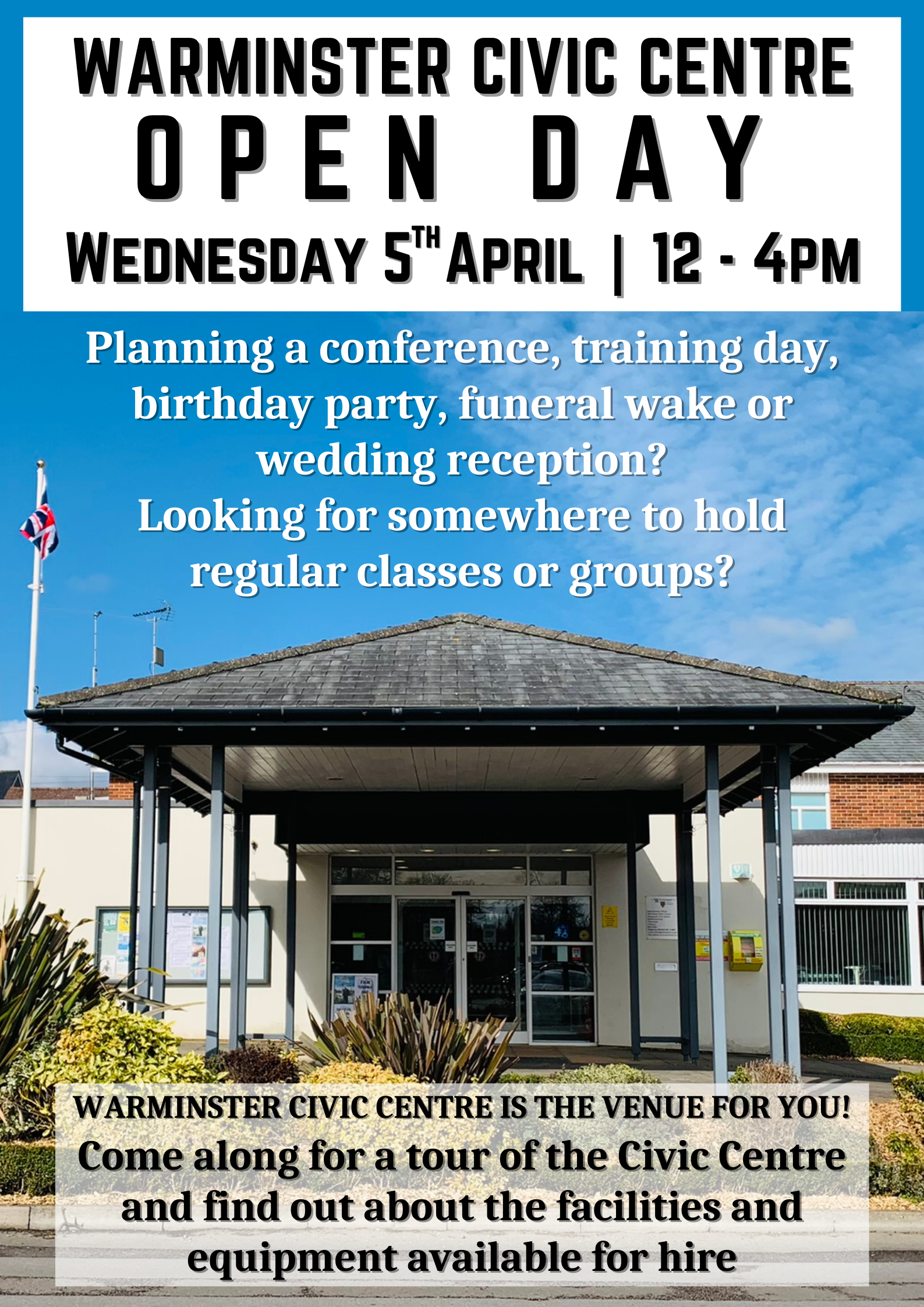 Get MAPS and DIRECTIONS to our Event locations.