Warminster Hospital Open Day
Event Date:
Sat 15 Oct 2022 at 12:00 am - 4:00 pm
Location:
Warminster Community Hospital
The Avenue,
Warminster
BA12 8QS
Warminster Hospital Open Day
BOOK A VISIT TO VIEW THE NEW LONGLEAT WARD AT WARMINSTER COMMUNITY HOSPITAL
To book a slot on Saturday 15th October (12 noon – 4pm) email: paula.lye1@nhs.net advising your preferred time for the 20-minute tour and the names of the people that wish to visit. We will then book you a place on the nearest available tour and let you know.
NHS Property Services is investing £3.5M in the hospital, which will lead to significant improvements for patients, staff and visitors and includes moving the Longleat Ward to the ground floor in much improved accommodation.
The Friends of Warminster Hospital has bought new furniture for this space, and will be providing further support.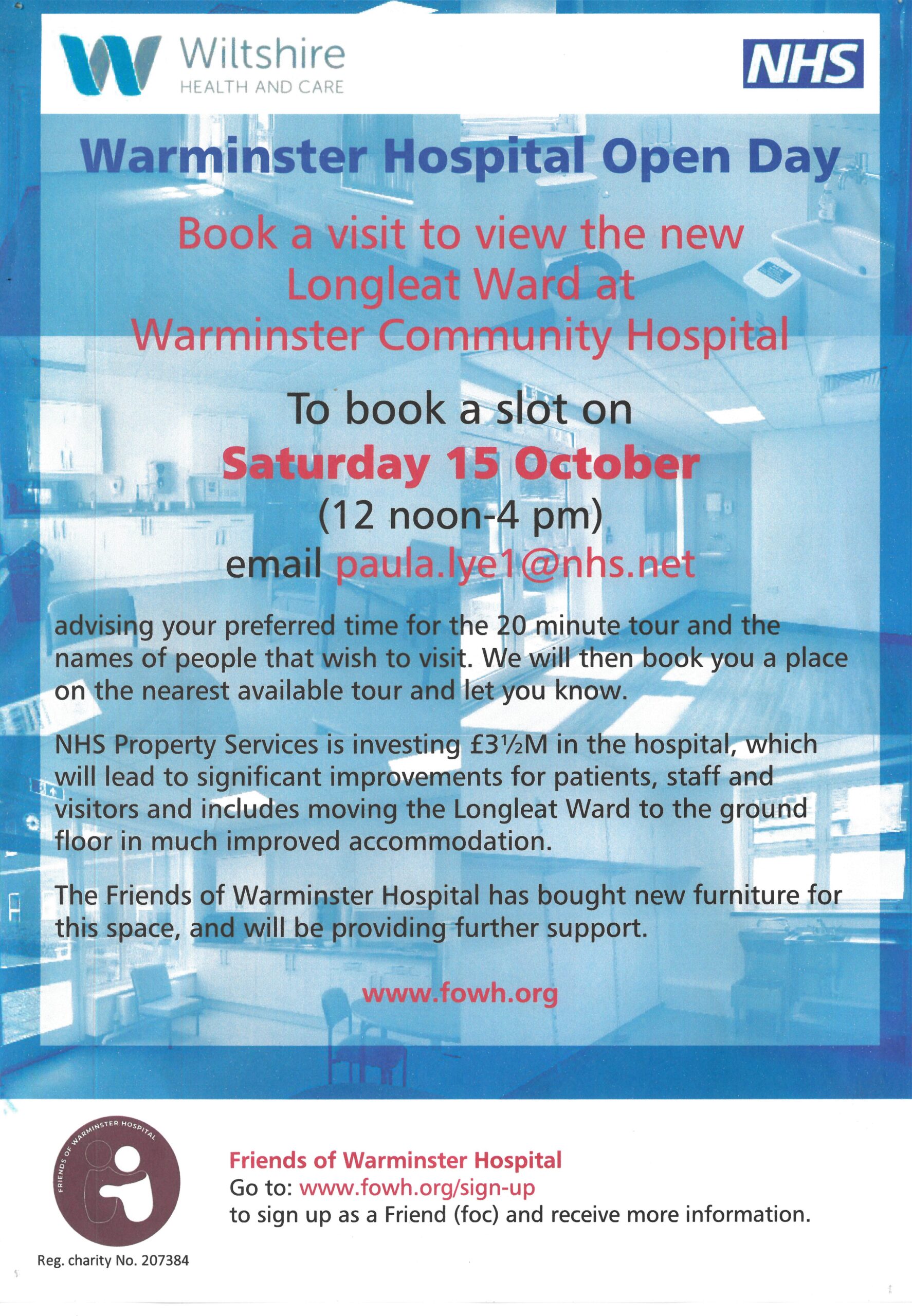 Get MAPS and DIRECTIONS to our Event locations.