Warminster School TA Talk "Beyond Gold – An Evening with Gail Emms, MBE"
Event Date:
Thu 26 Jan 2023 at 7:30 pm - 10:00 pm
Location:
Warminster School
Warminster School,
Warminster

Beyond Gold – An evening with Gail Emms, MBE – 26/01/23, Warminster School TA Hall, from 7:30pm
With a long list of medals won at a range of international tournaments and Olympic Games, Gail Emms is a symbol of British sporting excellence.
A former world champion, five time gold medallist and Olympic silver medallist, Gail has now retired and can reflect on a career that saw her rise to the pinnacle of her sport. Gail was awarded an MBE in 2009 and went on to become a Youth Sport Trust and Badminton Sport England Ambassador.
Join us to hear from Gail about her rise to success and life beyond professional sport. There will be an opportunity for questions, followed by refreshments. All welcome.
The talk is taking place at 7:30pm, on 26th January at the Thomas Arnold Hall at Warminster School. Tickets are free and booking is essential to secure a place.
To book click here- https://www.trybooking.co.uk/CAJK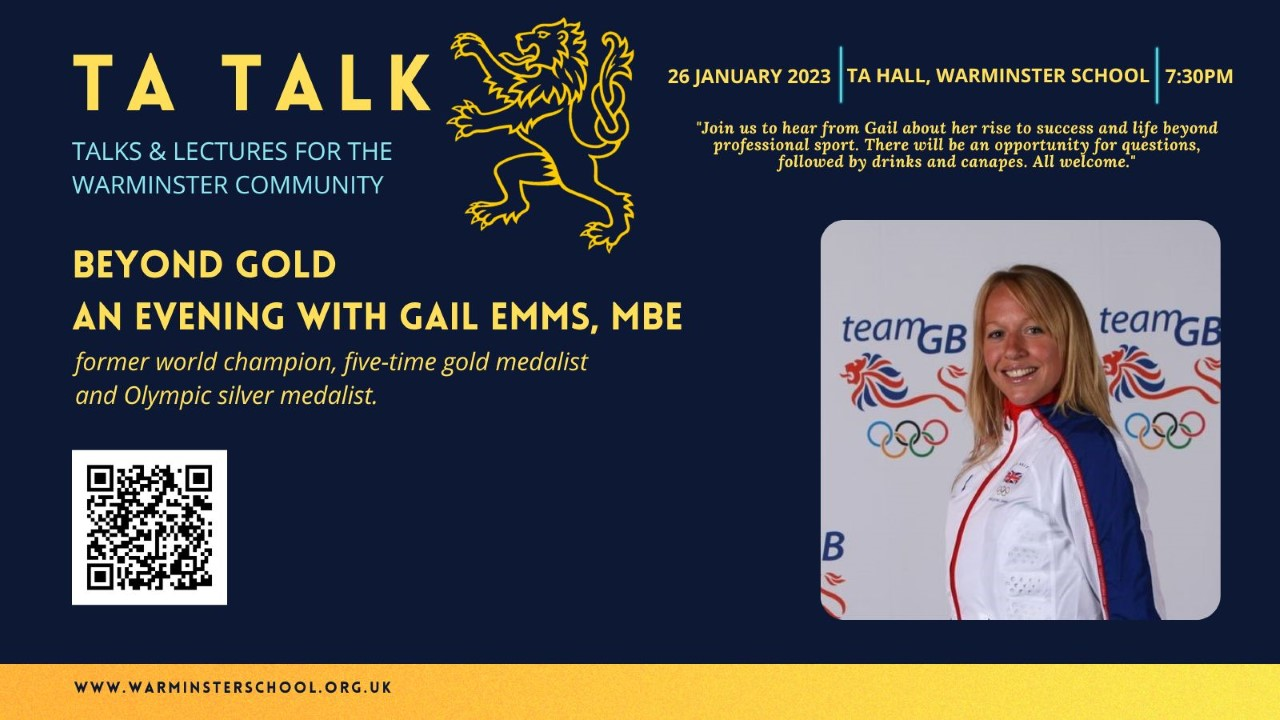 Get MAPS and DIRECTIONS to our Event locations.