Blockbuster films are coming to Warminster this winter as Warminster Town Council and the Civic Centre show 'Barbie' and 'Oppenheimer' as part of their monthly film showings.
The Civic Centre currently shows films once a month on a large projector, with plenty of seating and is growing in popularity within the community. A ticket cost just £4 (cash and card accepted) with doors opening at 1.30pm and the film starting at 2pm. The Civic Centre is also considering an evening film showing of the Barbie film if there is enough interest.
If you are hard of hearing or a hearing aid user, the Town Council have a Roger MyLink hearing system available and subtitles will also be on for each film – just ask one of the friendly Civic Centre staff members for assistance if needed.
READ NEXT: Change to Civic Centre film schedule as Steven Spielberg epic replaces 'Oppenheimer'
Firstly the Civic Centre film will screen 'The Unlikely Pilgrimage of Harold Fry' on Wednesday 18th October, staring Jim Broadbent and Penelope Wilton. Harold is an ordinary man who passed through life, living on the side lines, until he goes to post a letter one day…and just keeps walking. The film is rated 12A and will last 108 minutes.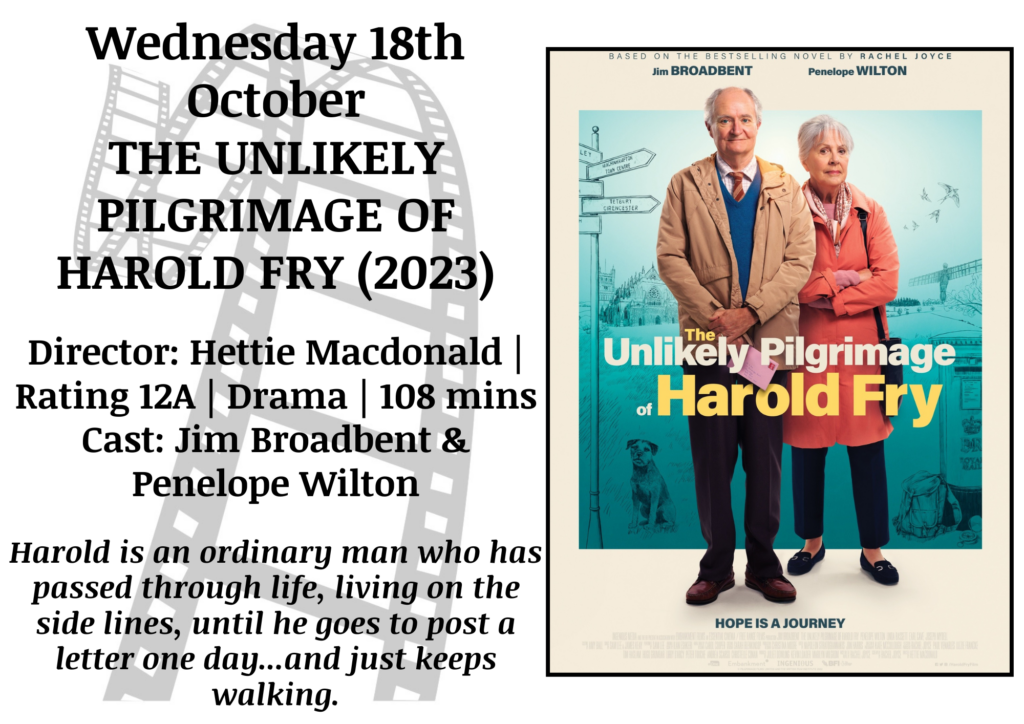 On Wednesday 15th November, the Civic Centre will show 'The Fabelmans', (in a change to the original schedule), staring Michelle Williams and Paul Dano. The film is rated 12A and has a running time of 151 minutes. The Civic Centre had previously planned to show 'Oppenheimer' in November however this will now be shown in January 2024 as the film has not been released in time.
As a pre-Christmas treat on Wednesday 13th December, the Civic Centre will show Barbie, the popular comedy/fantasy staring Margot Robbie and Ryan Gosling. Barbie and Ken are having the time of their lives in the seemingly perfect world of Barbie Land. However, when they get a chance to go to the real world, they soon discover the joys and perils of living among humans. The running time of the film is 114 minutes, and is rated 12A.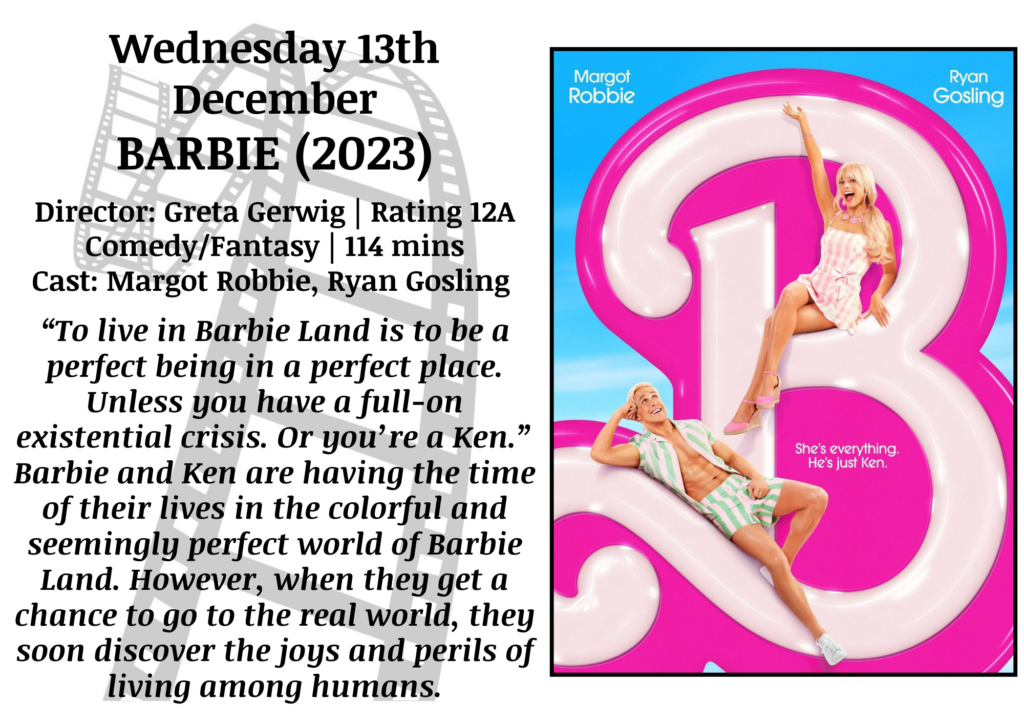 In January (date to be confirmed), the Civic Centre will show 'Oppenheimer', staring Cillian Murphy. Based on the 2005 biography American Prometheus, Christopher Nolan's eagerly awaited feature is the story of J. Robert Oppenheimer, "the father of the atomic bomb", an enigmatic man who must risk destroying the world in order to save it. The film is rated 15 and has a running time of 180 minutes plus an interval.
If you'd like to see Barbie in the evening, please let Lucy, the Civic Centre Manager, know. Pop in (Monday to Friday, 9am to 4.30pm), call 01985804666 or email civiccentre@warminster-tc.gov.uk
A Civic Centre spokesperson said:
We are excited to show these blockbuster films as part of our winter schedule and encourage residents to come and see what we offer, so we can keep showing films regularly in Warminster."
Last modified: 2 November 2023