Last week, the Mayor of Warminster, Councillor Phil Keeble paid a visit to McCarthy Stone's latest Retirement Living Development on Portway, Crecent Place. He was able to inspect the development in progress and lay one of the important foundational stones.
Councillor Phil Keeble commented: 'It was a pleasure to visit the site of McCarthy Stone's new developments in Warminster where the foundations for the development are being progressed. It was a great opportunity to meet the team and hear first-hand about the developer's newest retirement community, which will help to meet the housing needs of retirees in Warminster and the surrounding areas.'
McCarthy Stone specialises in retirement home projects aimed at meeting the living and accommodation needs of those over sixty. They are expecting to get their first residents into the Portway project site by September 2023.
Nicki Beswarick, Divisional Marketing Manager for McCarthy Stone Southern, said: 'We are delighted the Town Mayor, Councillor Phil Keeble, was able to take the time to visit our site in Warminster,' and 'We hope our new development will provide the ideal setting for retirees in the Warminster area, helping them to enjoy their retirement to the fullest.'
For further details on Retirement Living at Crescent Place, please visit www.mccarthystone.co.uk/crescent-place.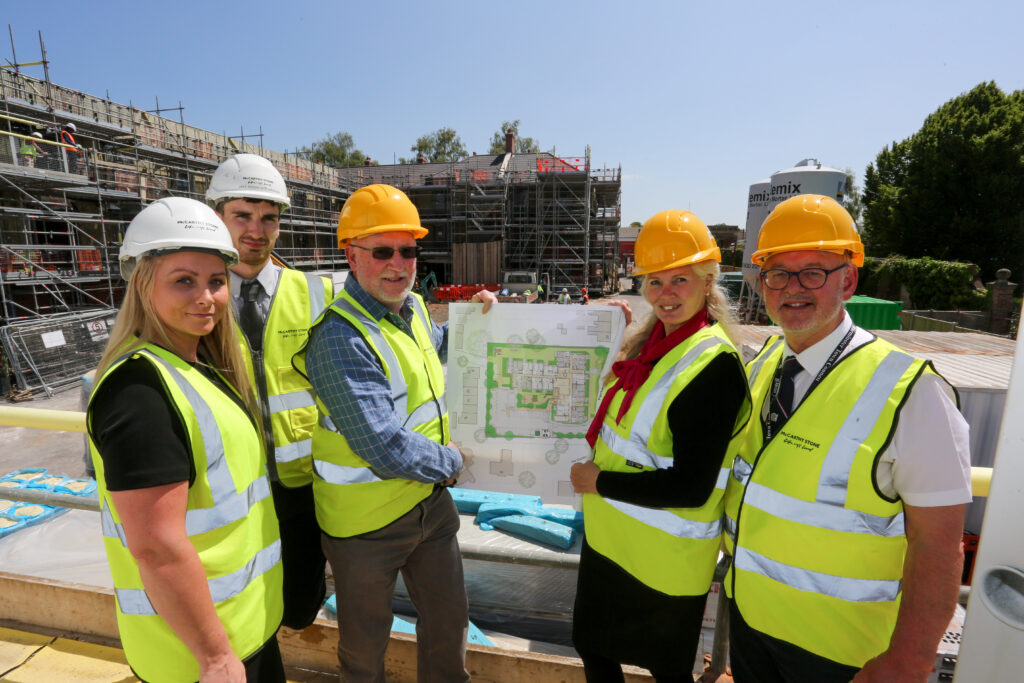 Last modified: 15 June 2023