Warminster and Westbury CCTV partnership have completed a massive upgrade to CCTV coverage in both towns. The new systems recently installed have been hailed as a major step forward in tackling crime and anti-social behaviour.
The new cameras provide high-definition images which have excellent evidential value should they be needed in court. Cameras now have enhanced night vision infra-red and the new cameras have a longer range and wider coverage than the 20 year old ones they replace.

The siting of all cameras has been checked and if needed changed to ensure they are providing the best possible coverage.
The upgrade has been funded by Warminster Town Council, Westbury Town Council and West Wilts Trading Estate. There are over 40 cameras monitored across both towns.

The new system was officially opened by the Mayor of Warminster, Councillor Phil Keeble.
CCTV is about prevention, deterrence and detection of crime, helping to provide a safer environment for the general public and reducing the fear of crime. CCTV operators watch out for issues such as anti-social behaviour, shoplifting, assaults, public order offences, domestic violence, missing persons, drink driving or drug dealing.
Operators have a direct radio link with Wiltshire Police and will inform them of incidents. They also assist the Police when requested for example, by tracking a vehicle or looking for a missing person.
CCTV operates a very successful Shop Watch scheme. The scheme is made up of retailers who are all linked via a digital radio system monitored in the control room. If a shop has any shoplifters, suspicious persons or anything they are not happy with they will call up on the radio and CCTV will monitor the situation.

The cost of the upgrade was £180,000 with the system expected to last decades as future proofing has been incorporated into the package.
The CCTV team is made up of both paid staff and volunteers. The CCTV team are always looking for additional volunteers. If you feel you could spare around 4 hours on a regular basis to help keep our community safe, please contact Warminster Town Council for more info. Training will be provided. Contact Warminster Town Council Tel: 01985 214847. email: admin@warminster-tc.gov.uk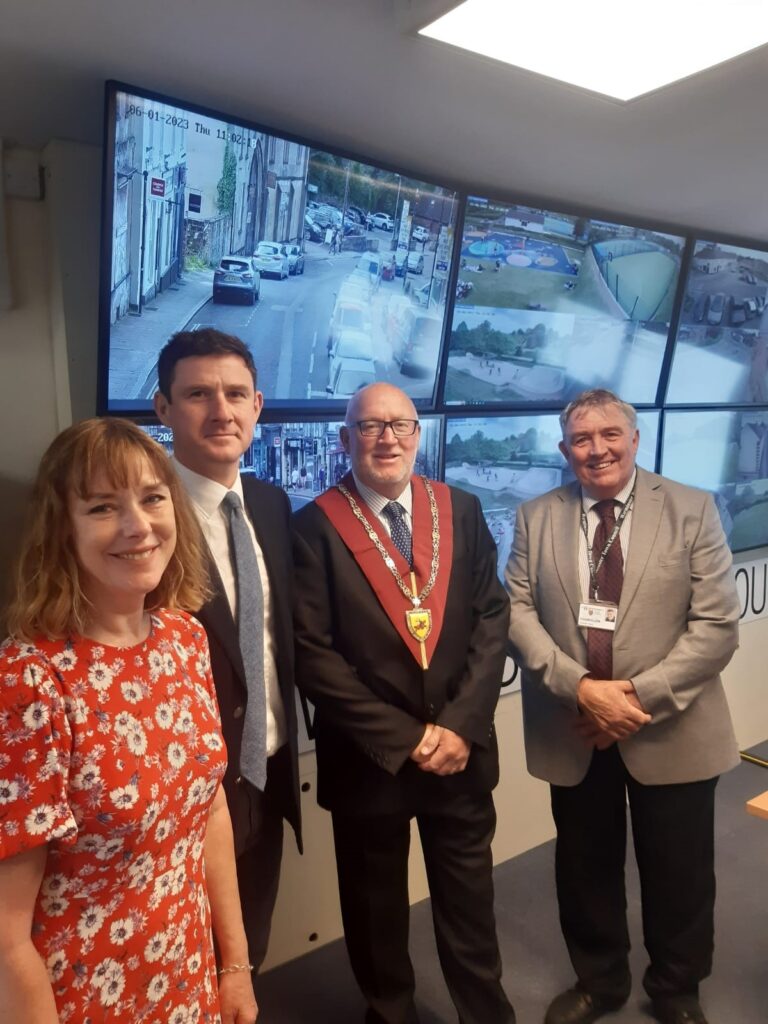 Last modified: 7 September 2023