Film Matinee – Living
Event Date:
Wed 19 Apr 2023 at 1:30 pm - 4:30 pm
Location:
Warminster Civic Centre
Sambourne Road,
Warminster
BA12 8LB
Wednesday 19th April
LIVING
A remake of Akira Kurosawa's 1952 film Ikiru, with a screenplay by Kazuo Ishiguro. When Mr Williams (Bill Nighy), a buttoned-up bureaucrat in 1950s London, is diagnosed as terminally ill, he decides that he would like to achieve something for once, instead of just endlessly pushing paper. A group of ladies has come into the Public Works office, asking to have a hazardous area in their neighbourhood transformed into a children's playground. With nothing to show for his decades of service, the formerly ineffectual Mr Williams makes it his personal mission to push the job through before he dies.
Doors for the film show open at 1:30pm and the films start at 2pm.
Refreshments available at the Civic Centre coffee bar.
Tickets are £4.00 and are available to purchase from Warminster Civic Centre reception.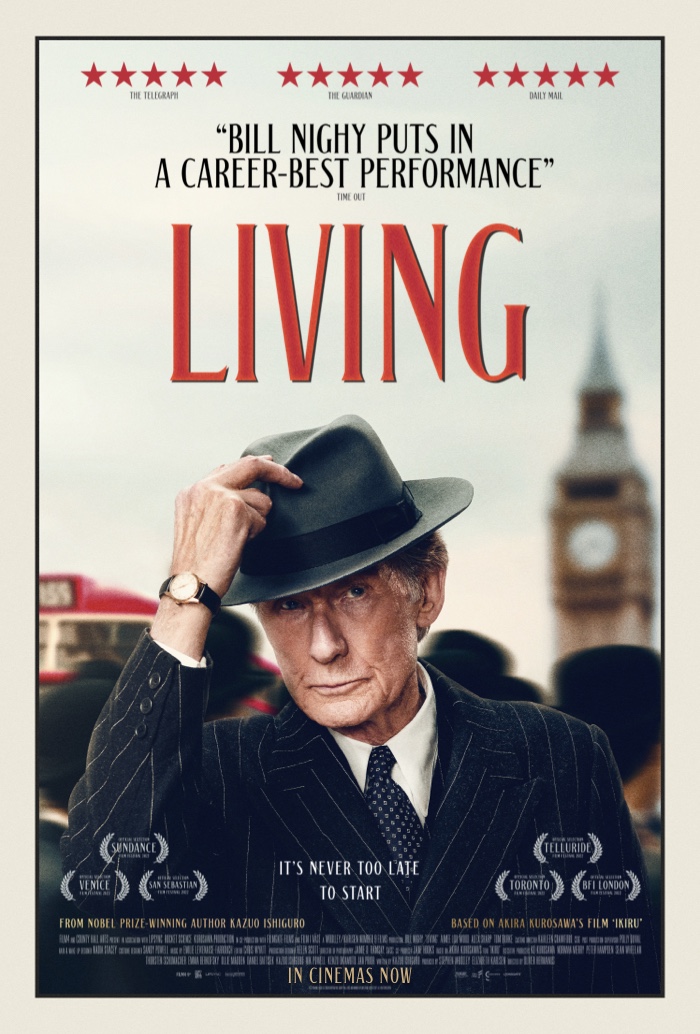 Get MAPS and DIRECTIONS to our Event locations.