Warminster Town Council has agreed to replace the trim trail in the Lake Pleasure Grounds with a new lava adventure themed trail.
The new trim trail is an eye-catching design based on the idea of a lava trail. The play equipment is set out in a trail, and the safety surface is coloured so children can pretend it is lava. This encourages children to progress all the way along it without touching the ground. They can set their own level of challenge.
Councillor Sue Fraser, Chairman of the Parks and Estates Committee said; "I think this will be a super addition to the town park, it has a range of versatile play features that will appeal to a wide age range. It will encourage children to use their imagination – be it explorers on a volcano, astronauts or an Indiana Jones type adventure."
"I am delighted to see the town council increasing the play and social play opportunities for children. This increases the level of challenge associated with the trail, The design has almost 30 new play elements and over 40 play values."
Amongst the features in the new trim trail will be a balance tube, stepping posts, a crawl tunnel, a wobble bridge, a climbing wall, parallel bars, a slalom and a balance beam.
The town council has also agreed to replace fencing at the Heathlands play area. The fencing had become rotten and damaged.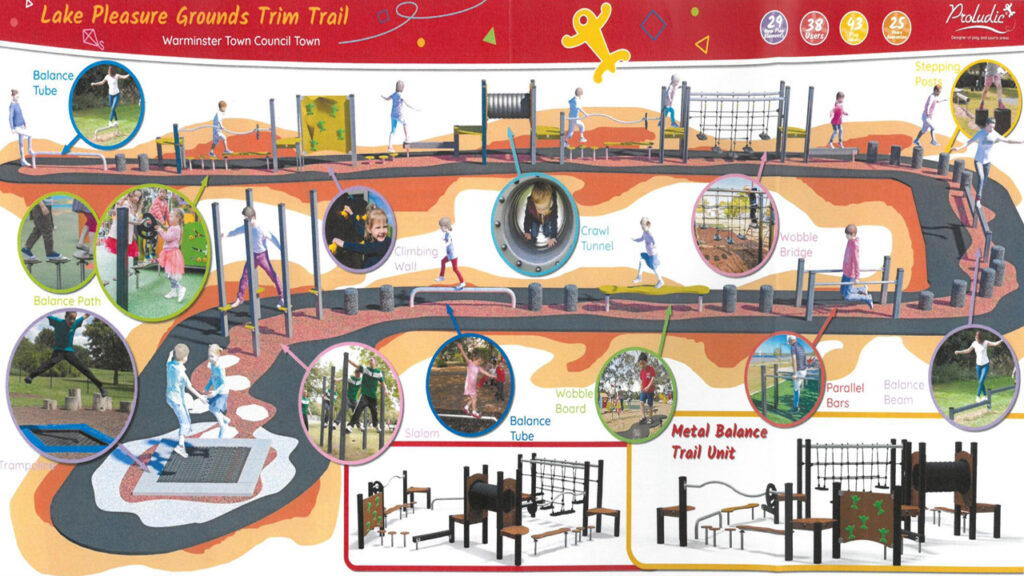 Last modified: 1 September 2021