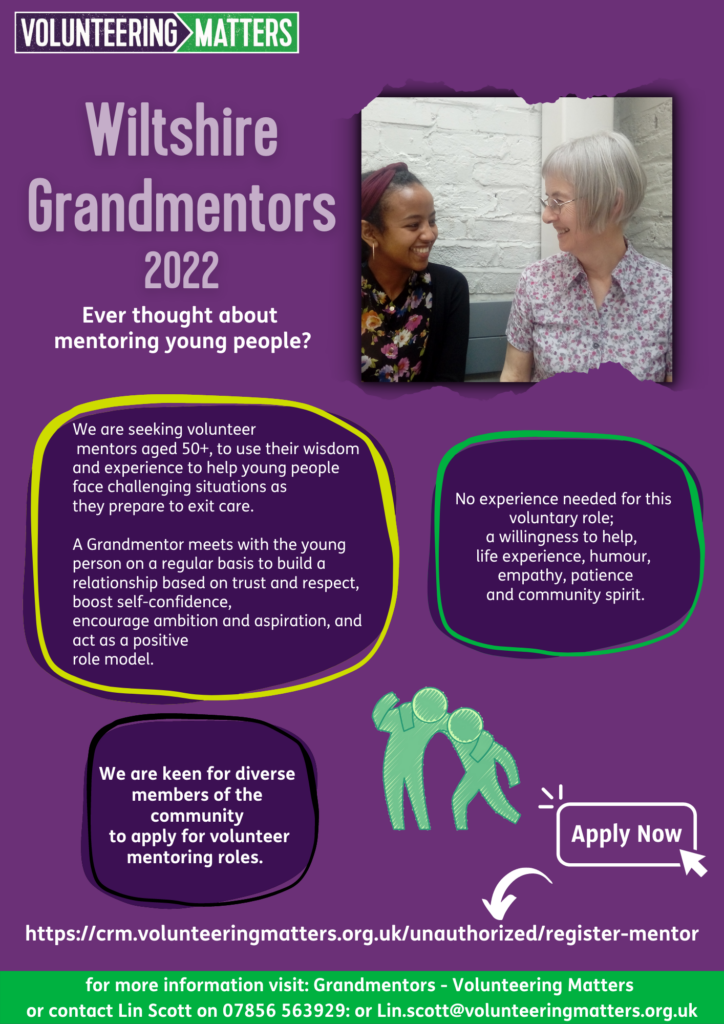 Grandmentors Programme

Grandmentors, is an intergenerational mentoring project for care experienced young
people. The outcomes for young people leaving care across the UK are poor. If young
people are not engaged and supported to be autonomous, capable and empowered
adults then there are many risk factors that could lead them to rely much more on
statutory services and the local authority for support throughout their lives.

Volunteering Matters believes that this group of young people are amongst the
strongest and most resilient in any community and that we all have a much larger role
to play in unlocking these strengths and levelling up the playing field for care leavers.
This is through the skill of mentoring and through funding, enabling opportunities and
opening up networks.

At Volunteering Matters, we bring people together overcome society's most complex
issues, building stronger communities through the power of volunteering. We do this
because stronger communities means that everyone has an opportunity to thrive.

In each area, there are a number of sub-indicators and, in discussion with the young
person, these trigger volunteer support in those areas. The level of support required for
the mentee is based on their views, Social Work colleagues' and our own assessment of
their needs.

Movement through these are regularly reviewed as a live process between the mentor,
mentee and the Volunteer Manager.
Last modified: 29 June 2022