Events - 22 Apr 23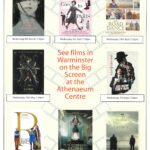 Wed 08 Mar 2023 - Wed 16 Aug 20237:30 pm - 9:30 pm
The Warminster & District Film Society present their latest programme of films shown at the Athenaeum Centre, Warminster Wednesday 8th March, 7.30pm - Where the...
Film Shows at the Athenaeum Centre - March to August
The Athenaeum Centre, Warminster Wiltshire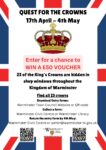 Mon 17 Apr 2023 - Thu 04 May 202312:00 am
23 of the King's Crowns are hidden in shop windows throughout the Kingdom of Warminster. Find all 23 crowns to be in with a chance...
Quest for the Crowns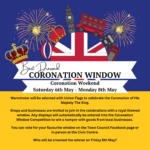 Fri 21 Apr 2023 - Fri 05 May 2023All Day
The Best Dressed Coronation Window Competition is now closed. Votes are being counted and the winner will be announced soon.
Best Dressed Coronation Window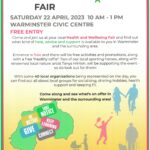 Sat 22 Apr 202310:00 am - 2:00 pm
Warminster Area Keep Well - Health & Wellbeing Fair Saturday 22nd April, 10am - 1pm Warminster Civic Centre FREE ENTRY Come and join us at...
Health & Wellbeing Fair
Warminster Civic Centre, Warminster Wiltshire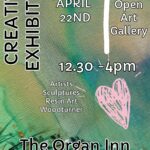 Sat 22 Apr 202312:30 pm - 4:00 pm
Visit the open art gallery. Artists Sculptures Woodturner Resin Art
The Organ Inn - Creative Art Exhibition