Warminster Town Council has resolved to give a grant to St Lawrence Chapel to pay for urgent repairs to the main stain glass east window, the clock room floor and the wooden panelled ceiling.

The money will come from the Community Infrastructure Levy, funds paid by developers to maintain and improve facilities in Warminster. A grant of £24,600 has been awarded, with a further small sum held as a contingency in case the repairs prove more expensive than budgeted.

St Lawrence Chapel is an old, historic building. Parts of it date back to the 13th Century. It has been owned by the town of Warminster since 1575 and is held in trust by 12 Feoffees (Trustees). The Bells date to 1657 and the clock to 1764. Repairs are essential to protect the building for current use.
Situated in the centre of Warminster, the chapel provides a visually stunning place for quiet reflection and a venue for a wide range of religious, charitable, and civic events. Amongst these are:
o As a venue for baptisms, weddings, funerals, and non-religious celebrant services
o The Mayors Civic service
o The Remembrance Day Service and Warminster's Field of Remembrance
o Warminster's Christmas lights celebrations, Christmas tree and Lions nativity crib
o A wide range of charity organisations use the chapel and the front lawn for charity sales and coffee mornings.
o As a venue for choir concerts, instrument recitals, other music events, talks and art displays.
o The chapel was heavily involved with the towns efforts to celebrate the life of her Majesty Queen Elizabeth II. 500+ people came into the chapel to sign the official books of condolence.

The chapel strives to be accessible to all and has disabled access, toilets, kitchen facilities and a loop sound system.

Councillor Chris Robbins, Mayor of Warminster said, "Councillors were united in supporting this request for funding. Warminster without the Chapel of St Lawrence would be unthinkable."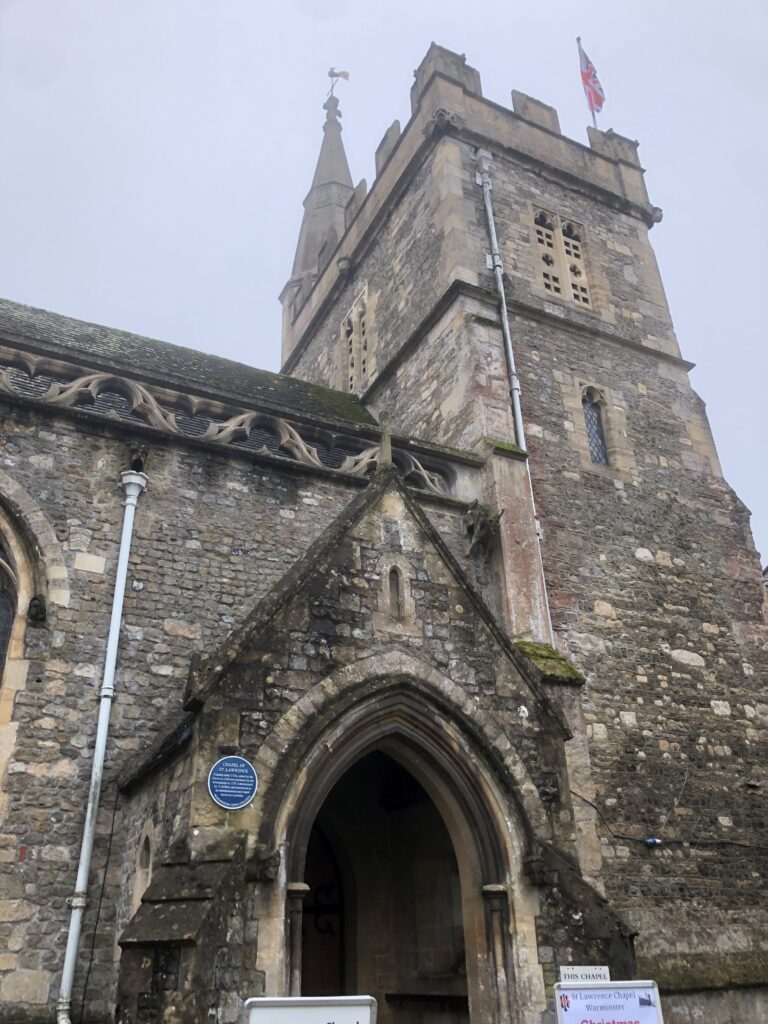 Last modified: 30 November 2022