Warminster Town Council are thrilled to announce that Wessex MS Charity Shop is the winner of the Best Dressed Coronation Window Competition. The winner was elected by a democratic poll run via the Council's website, where all the competitors' delightful displays can be viewed. Everyone put in a sterling effort and should be incredibly proud.
Mayor, Chris Robbins presented the prize to Wessex MS Charity on Friday 5th May.
Wessex Multiple Sclerosis Charity is a prize asset to not just our local community, but to the entire world of MS treatment. Founded in 1993, the charity aims to provide first class physical, emotional and social therapies and rely on their shop, fundraising and charitable donations for their services. Their display consisted of a tasteful assortment of memorabilia, flags and royal imagery. Congratulations to Wessex MS and every single one of the entrants, it was a stiff competition!
The prize awarded was a hamper of local produce assembled with an aim to promote our wonderful independent businesses. The hamper included Fuzzy Duck Gin from Tap House Warminster, a candle from True Grace Candles, marmalade from Number Ten Interiors, Twirls Sweet Treats, marshmallows from Ponte Trevi and honey from Home Farm B&B. We thank the local businesses who have got behind this competition, it is great to promote our local community's talented individuals who give Warminster its character.
Forty businesses and shops took part this year and have made the town look exemplary in their effort to honour His Majesty, King Charles III. Wherever you look there is a magnificent presentation of bunting, balloons, flags and all manner of decorations to signify this rare and much-anticipated day.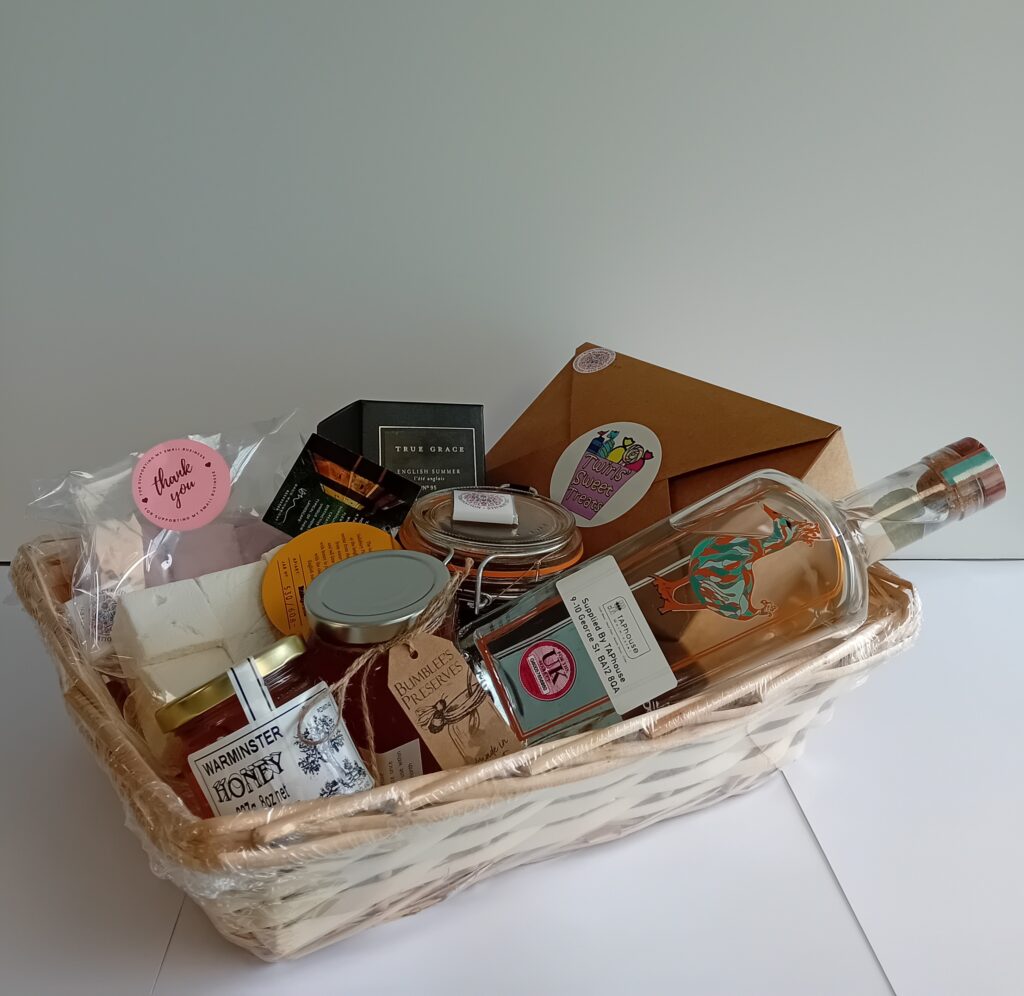 Winning hamper
Last modified: 5 May 2023