The Government have issued a new service called Emergency Alerts which notifies individuals when they are in close proximity to a life-threatening event e.g., fire, severe flooding or extreme weather.
In such an emergency an alert is received to a mobile or tablet device with information on how to stay safe (the Government do not need to know your location or phone number for this).
Only the following can send alerts:
Emergency services
Government agencies
Public bodies that deal with emergencies
The alert is sent to everyone with a device that is:
a mobile phone with 4G or 5G (phones released prior to 2015 may need settings adjusted)
switched on when the alert is sent (turning it on an hour later will not allow it to appear)
not on aeroplane mode
a tablet with cellular data (4G/5G), not just Wi-Fi
When you receive an alert:
your device may make a loud siren sound, even when set to silent (lasts ~10 seconds)
your device may vibrate (lasts ~10 seconds)
your device may read out the alert
it will contain a link to the government website (GOV.UK) or a phone number for more information
it will be based on your current location, not your home or work location (location services do not need to be turned on)
it will stay on the screen until you acknowledge it (stored in messages/ notification thereafter)
alerts can be turned off in settings, but this is not recommended
Testing the System:
On Sunday 23rd April the system will be tested
You will receive an alert on your device with the message shown in the picture – no action is required.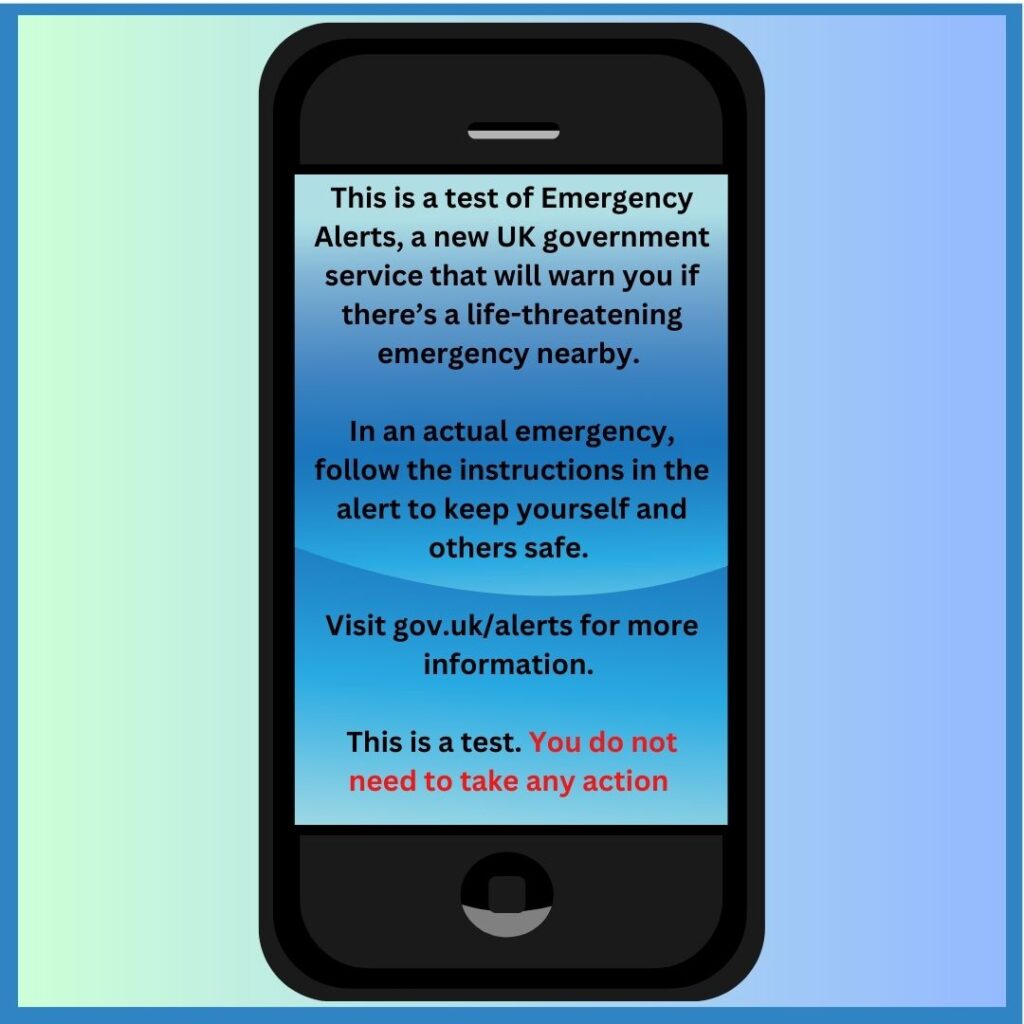 Last modified: 14 April 2023