The Golden Crown Winner
We would like to congratulate Jasper Snelgrove for finding the Golden Crown and being randomly selected out of a box as the winner .
In anticipation for the upcoming Coronation on Saturday the 6th of May, twenty-three shops around Warminster banded together to conceal 'crowns' on their premises. People have spent the last couple of weeks hunting them down for prizes!
The Golden Crown was a special crown hidden in Yarn for the Soul's shop window. People who found the crown had to take a picture with it and email it in for a chance to be selected.
We thank everyone who took part and the shops who willingly gave their time and space to participate. We come together as a town and a community to celebrate the Coronation of His Majesty, King Charles III.
Jasper came into Warminster Civic Centre on Saturday 6th May, during the screening of the Coronation and collected his special Coronation bear and voucher.
Pictured with the Golden Crown and Pictured with Mr Town Crier.
For more information contact Tom Dommett, Town Clerk, Warminster Town Council, Tel:  01985 214847. Email: admin@warminster-tc.gov.uk.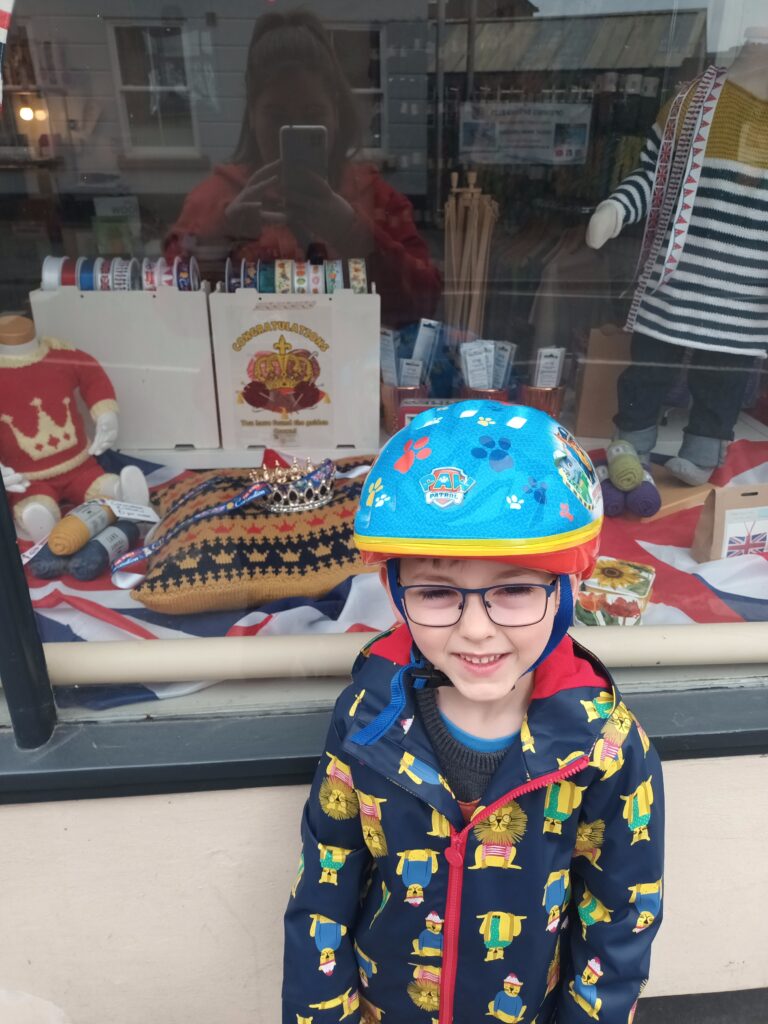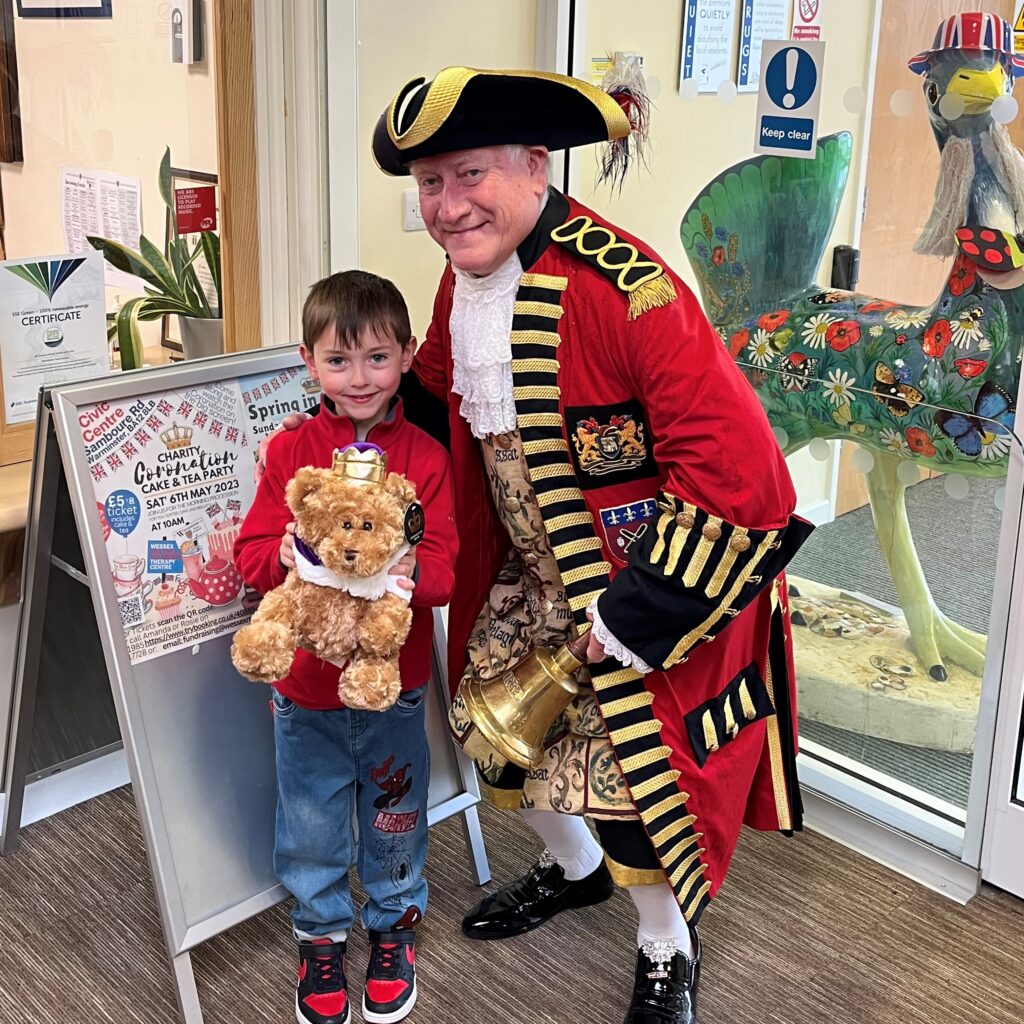 Last modified: 6 May 2023