Film Shows
Come and join us for a variety of film matinees every third Wednesday of the month…
Information
Tickets £4.00 each, available from Warminster Civic Centre – cash and card accepted.
Pop into the Civic Centre to collect tickets, call 01985 214847 (option 2) to reserve, or try your luck on the day.
Doors open 1:30pm, film starts 2:00pm.
Hot and cold drinks will be available from the coffee bar.
If you are hard of hearing or a hearing aid user, we have a Roger MyLink hearing system available and all films are available with subtitles – just ask one of the friendly Civic Centre staff members for assistance.
Next Film Show
Fisherman' Friends: One And All
Wednesday 18th January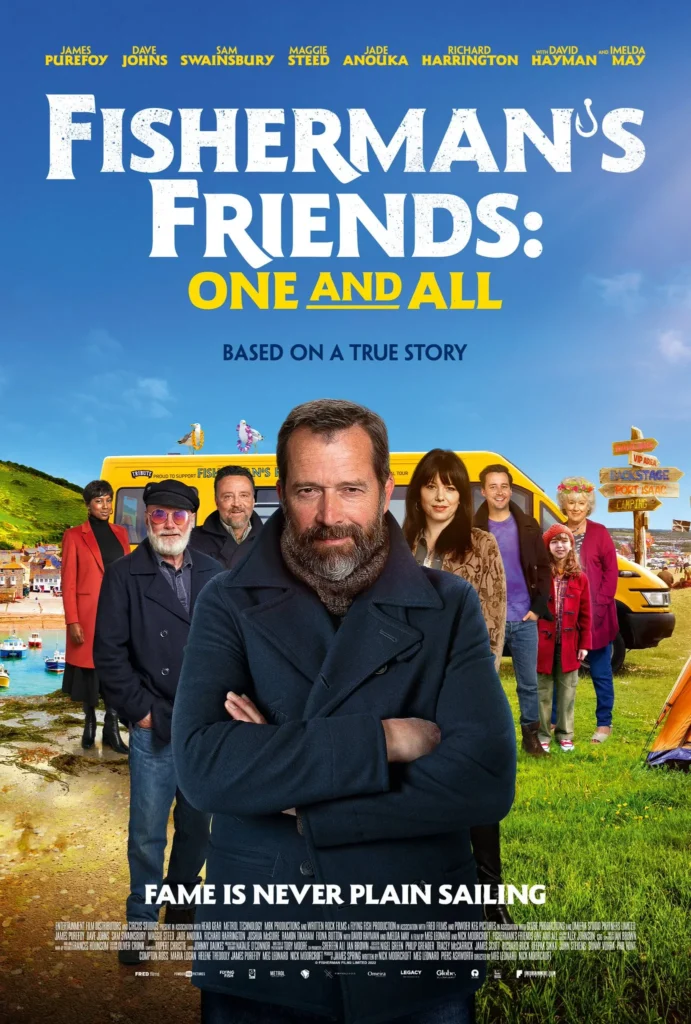 2022 | Rating 12A | Comedy/Drama/Music
Directors: Meg Leonard & Nick Moorcroft
With: James Purefoy, Sam Swainsbury & Dave Johns
After achieving major-label success, shanty-singing group Fisherman's Friends should be riding high. But leader Jim is sinking into drink and depression after the death of his father, the label is unconvinced by their second album, and new arrival in town Aubrey is a sign of changing times. Can the band clean up and make it to the Pyramid Stage at Glasto?
February
Mrs Harris Goes to Paris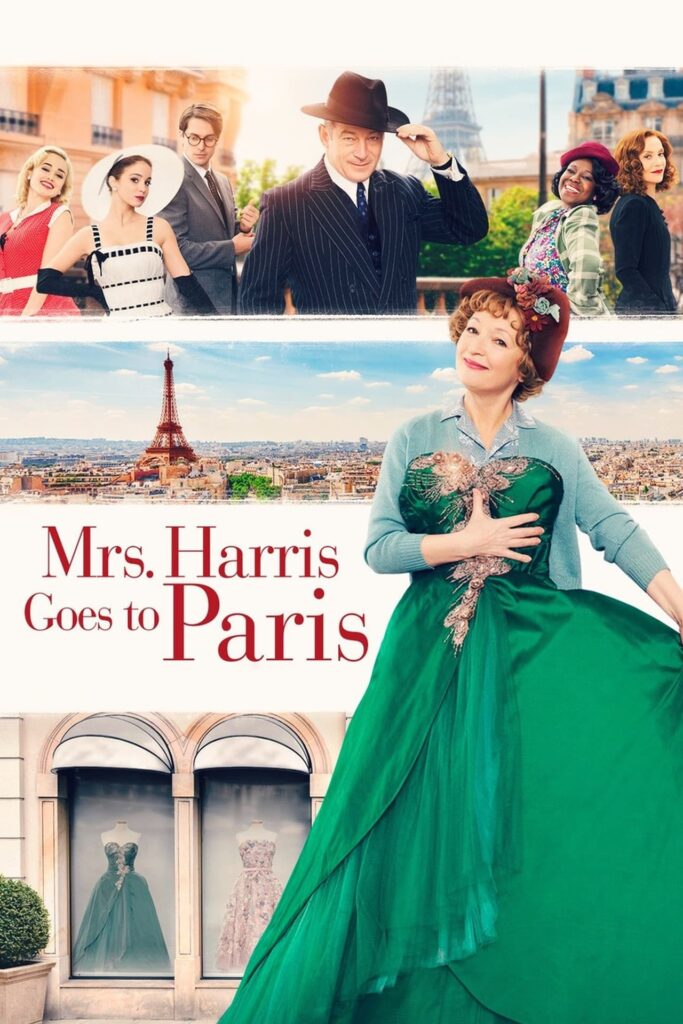 Wednesday 15th February
2022 | Rating PG | Comedy/Drama
Director: Anthony Fabian
With: Lesley Manville, Isabelle Huppert & Lambert Wilson
Based on the novella by Paul Gallico. Mrs Harris (Lesley Manville), a widowed charlady in post-war London, falls madly in love with a couture Dior dress, and decides that she must have one of her own.
March
Where the Crawdads Sing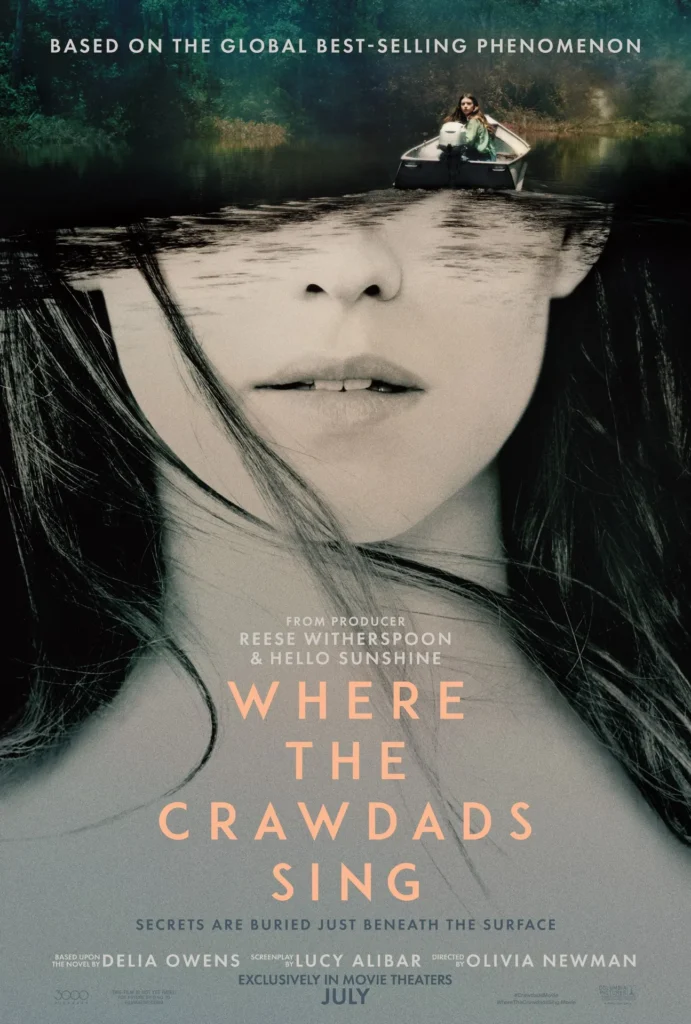 Wednesday 15th March
2022 | Rating 15 | Drama/Thriller
Director: Olivia Newman
With: Daisy Edgar-Jones, Taylor John Smith & Harris Dickinson
Based on the best-selling novel, this is the story of Kya, an abandoned girl who raised herself to adulthood in the dangerous marshlands of North Carolina. For years, rumors of the "Marsh Girl" haunted Barkley Cove, isolating the sharp and resilient Kya from her community. Drawn to two young men from town, Kya opens herself to a new and startling world; but when one of them is found dead, she is immediately cast by the community as the main suspect. As the case unfolds, the verdict as to what actually happened becomes increasingly unclear, threatening to reveal the many secrets that lay within the marsh.
April
Living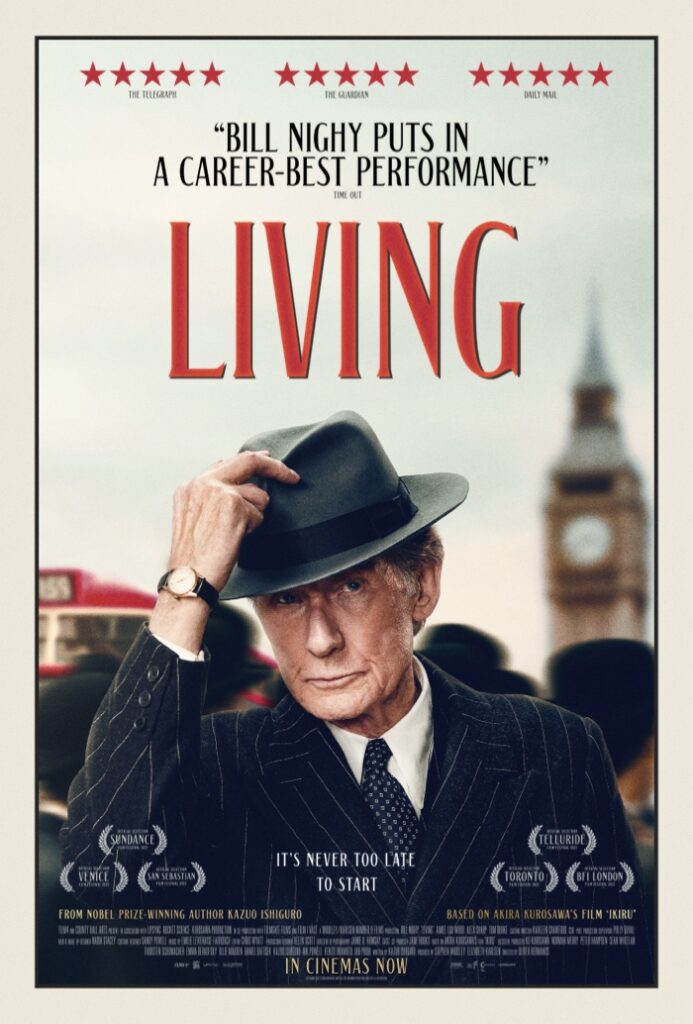 Wednesday 19th April
2022 | Rating 12A | Drama
Director: Oliver Hermanus
With: Bill Nighy, Aimee Lou Wood & Alex Sharp
A remake of Akira Kurosawa's 1952 film Ikiru, with a screenplay by Kazuo Ishiguro. When Mr Williams (Bill Nighy), a buttoned-up bureaucrat in 1950s London, is diagnosed as terminally ill, he decides that he would like to achieve something for once, instead of just endlessly pushing paper. A group of ladies has come into the Public Works office, asking to have a hazardous area in their neighbourhood transformed into a children's playground. With nothing to show for his decades of service, the formerly ineffectual Mr Williams makes it his personal mission to push the job through before he dies.